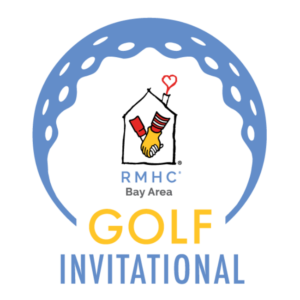 38th Annual Golf Invitational
Play to feed, house & care for families with sick kids
Palo Alto Hills Golf & Country Club (NEW) | Stanford Golf Course
Monday, September 18, 2023
Registration & Putting Contest: 10 a.m. – 12 p.m.*
Shotgun Start: 12 p.m.*
*Both Courses
For more than three decades, RMHC Bay Area's Annual Golf Invitational has brought together sponsors and teams who share a common passion: helping families with critically ill children access lifesaving medical care. This year, we are excited to gather again in person to raise $785,000 to provide housing, meals, and support to families who continue to cope with medical crisis on top of medical crisis. View highlights from last year's invitational.
You can make a difference in the lives of sick children. Buy an individual ticket or rally your friends and family to come with you to amplify your impact. Take advantage of the opportunity to play on one of two prestigious golf courses: Stanford Golf Course or Palo Alto Hills Golf and Country Club (NEW)*.
Don't wait, space is filling up fast. See you on the links!
*Note: Golfers will be assigned to a course. Only GOLD Sponsors will have the chance to select which course to play. Learn more about sponsorships. 
Want to make an even bigger impact?
Become a golf sponsor today!
Every year, we count on community-driven companies and families to provide gold, silver, and bronze sponsorships. You can help us reach our goal to raise $785,000 to house, feed, and support sick kids and their families as they face medical crisis. Ready to talk about your sponsorship right now? Please contact Jay McCullough, at jay.mcculough@rmhcbayarea.org or 650.470.6005.
Sponsorship Packages & Info