09 Feb

Mission Moment — International Day of Women & Girls in Science

Posted on Feb 09
Women Led Research on RMHC Bay Area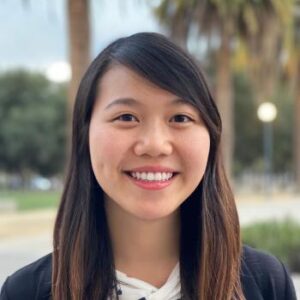 "I want to take a moment to thank the families, communities and staff that are there during some of the hardest times of a child's life. Your kindness, courage, and compassion have taught me so much that I hope to emulate these qualities in my work as a future physician."— Emily Pang, Medical Student at Stanford University
FEB 11 — Happy International Day of Women & Girls in Science! Emily Pang, RMHC Bay Area's inaugural Valley Fellow at Stanford Medicine's Office of Community Engagement, shares how her experience working with families at RMHC Bay Area has influenced her medical education. Read more about #WomeninMedicine from Emily's faculty member, Dr. Susan Hintz.
Emily's dedication to evaluating the impact of our organization resulted in a final study underscoring the need for housing and services provided by Ronald McDonald House during pediatric hospital stays.
Take a look at Emily's presentation, from Stanford OCE's 19th Annual Community Health Symposium:
Mission Moments are a glimpse into the community that we're cultivating on social media. These moments include our most liked, most shared and most inspiring social media posts. We're sharing these on our website so you don't miss out on any of our incredible stories. Follow us on social media
@RMHCBayArea
to be among the first to see these Mission Moments.