14 Apr

Why We Serve — Financial Literacy Month

Posted on Apr 14
Photo by Ross McIntire; Vice President, Finance, Cynthia Semenoff
As RMHC Bay Area grows to support even more families with sick children through expanded housing, meal and support resources, Vice President of Finance Cynthia Semenoff has served as the backbone of our organization's financial health for more than 14 years. She has seen Ronald McDonald House at Stanford grow from 47 rooms to 123 bedrooms. She was part of the leadership team that merged three Ronald McDonald House affiliates to form today's regional Chapter. Every day, she ensures we have the financial and human resources systems and accounting and transparency practices in place to be there for sick children and their families for generations to come.
In celebration of National Financial Literacy Month, we asked Cynthia to share why her work is critical for families today and in the future.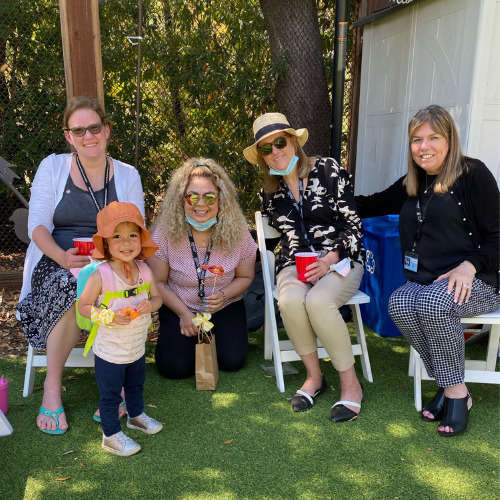 Q: Why are you passionate about using your financial skills at a nonprofit like RMHC Bay Area?
After graduating from college, I worked as an auditor for an accounting firm and then in a for-profit corporate role for several years. As a finance person, the focus was on maximizing profit. There came a point where I took a deeper look at my career aspirations and realized that I would be happier working in an environment that was making a real contribution in addition to focusing on financial health. What we do at RMHC Bay Area – helping families and children in a crisis – is such a basic human need that I was very happy to be given this opportunity.
Q:  Over your time at RMHC Bay Area what have been the most significant changes?
We have been in continual growth mode over my tenure. The first board meeting I attended 14 years ago was about exploring options to grow our 47-room building. We had 12 staff members at the time. Since then, we have multiplied our locations, expanded our programmatic services and significantly grown our staff to serve more families. There is never a dull moment!
Q: What does it mean to you to be a leader?
Decision making is key. Earlier in my career I made a lot of my decisions with gut instinct. Over the years, I have learned the importance of including systematic analysis. It might take longer, and I might come to the same conclusion but it ensures all options have been considered and gives me more confidence in my ultimate decision. I encourage my team to think about the organization as a whole and understand how what we do in the finance function contributes to serving the families. While we all have our own perspective and point of view, I can provide a bigger picture perspective.
Q: In the U.S., women account less than 30% of finance professionals – what has it been like to serve as financial leader?
I came up in a time when it was unusual to see women in positions of authority in any field.  What helped me was seeing a few other women in leadership roles – not necessarily in finance.  Just having a model helps.  In high school my first boss wouldn't let me count out the safe because he said, "girls aren't good with money".  I can laugh now.
Q: Family comes first at RMHC Bay Area – what are the caregiving roles in your life and how do those experiences impact your career and leadership goals?
As any mother will attest, protecting your child is job one. What we do at RMHC is allow mothers to protect and care for their children during an incredibly challenging time. As both a mother and a caregiver to an elderly parent, being able to support families during a medical crisis was an easy career decision.