17 Aug

#NationalNonprofitDay – A House To A Neighborhood 🏘

Posted on Aug 17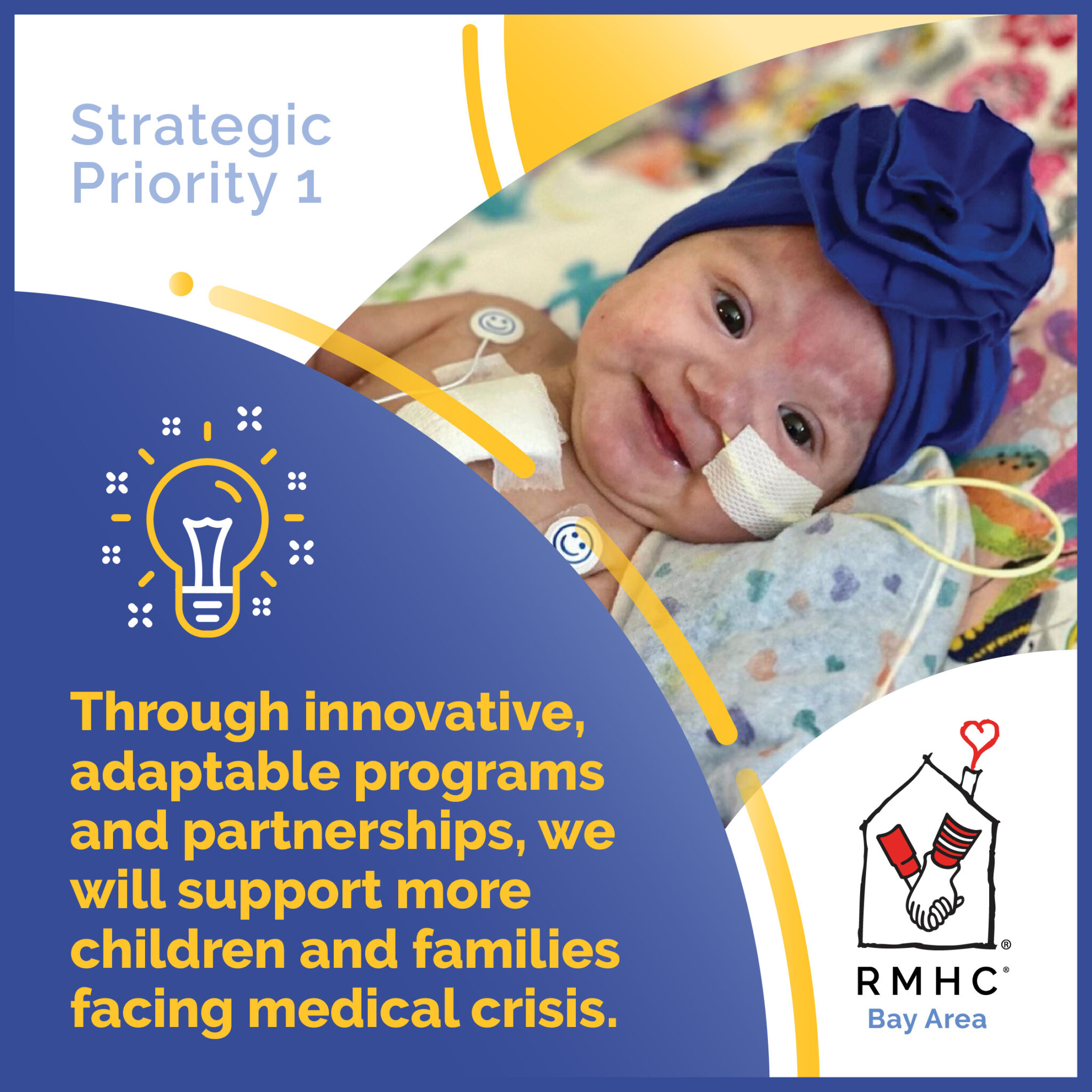 In 1979, Ronald McDonald House at Stanford opened with 13 rooms to help families with sick children who were faced with overwhelming uncertainties and displaced from their homes. Over the years, Ronald McDonald House has expanded across the Bay Area including partnerships with Stanford Medicine Children's Health and UCSF Benioff Children's Hospital in San Francisco and our newest house in Oakland. Based on our 2022 Annual Report, RMHC Bay Area proudly provides over 34,000 overnight stays, 93,000 free meals, and over $15,800,000 worth of supportive housing services! 
This #NationalNonprofitDay, we want to share our commitment to supporting families with one of the biggest issues dislocated families face, food insecurity.  
Our Feed the Love project aims to support more children and families facing medical crises. The Bay Area is well known for its top-ranked pediatric specialty care – and for having the highest cost of living in the United States. Whether traveling long distances or across town to access care, the strain of securing basic necessities like housing, food, transportation, and childcare can break any family's stability. The need for our support has never been greater; it's time to scale our services, grow beyond our walls, and marshal as many resources as possible so that we can be there for every family who needs us.  
Thanks to the support of the community, RMHC Bay Area has been able to help families like Sara, Riley, and baby Bobbie. While Sara was pregnant with Bobbie, everything was going smoothly until Bobbie arrived three months early.  
"We just thought she was going to spend a couple of months in the hospital, but she kept getting sick," Sara said.  
With Bobbie's big sister Riley to also take care of, Sara spent month after month before the pandemic waking up early, packing up Riley's toys and books, and making the 150-mile round-trip drive to the hospital with her "energetic, crazy, 4-year-old" to stay as long as possible by Bobbie's side. 
"It's hard finding someone to watch my 4-year-old or having to drive an hour and a half to get here and come back so by the time I get home it's too late for Riley to have dinner. I feel like I'm taking a lot of her childhood away," said Sara, who, like many Ronald McDonald House parents, had to stop working to manage Bobbie's intensive care.  
With COVID-19, so much has changed since we first met Sara and her girls at our in-hospital Ronald McDonald House, where she and Riley would share lunch and dinner most days of the week.  
"I like to come to the Ronald McDonald House, because I like eating the food and I like the chicken," Riley, Bobbie's sibling, said after enjoying a meal prepared by one of our volunteer meal groups. 
Bobbie spent 952 days in the hospital fighting a chronic lung disorder before doctors finally told Sara that she could bring her home. 
In partnership with Stanford researchers, RMHC Bay Area initiated a study revealing what our front-line staff members have seen for years — food insecurity for families with children in the hospital is an underrecognized crisis. With jobs on hold and lives upended, far too many parents and caregivers struggle to afford to feed their families or access food during hospital stays that can last weeks or months. 
With 71% of study respondents reporting that they had yet to use our existing Feed the Love meal program services, we know there is a need to expand. 
Today, families like Bobbie's still need us. And we need you. Help us Feed the Love and donate to keep families at the hospital fed and cared for.  
Our Feed the Love Meal Expansion Project aims to double the number of meals served annually to 200,000. By expanding, we aim to offset nearly $3-million in meal costs for caregivers annually, as well as reduce the stress and time associated with accessing food during their children's hospital stays, so they can devote their resources to focusing on what matters most — their sick child.