A great way for groups to help families feel at home.
Cooking a warm meal comes from the heart and our families are so grateful for a meal made with love. Teams of 6-8 make a $1,200 donation and book a date. Then, our RMHC team creates a healthy, comforting menu and guides your team through a rewarding, fun meal service.
Cook Lunch
Click the button below to book a megaBITES lunch group.
Book Lunch
Lunch group volunteering shifts are 9:45 a.m. – 1:30 p.m.
Cook Dinner (Our Greatest Need)
Click the button below to book a megaBITES dinner group.
Book Dinner
Dinner group volunteering shifts are 2:30 p.m. – 6:30 p.m.
How does it work?
Choose a group of up to eight colleagues, friends or family members to participate.
Reserve a megaBITES meal date; lunch and dinner options are available, Monday through Thursday, at Ronald McDonald House at Stanford.
Donate $1,200 to cover meal costs.
Our staff creates a nutritious and delicious menu, does the shopping, and guides your group through meal preparation, service, and clean-up.
Your team will fund, prepare, and serve 150 hot, nutritious meals for Ronald McDonald House families so they have one less thing to worry about during long days at the hospital
Know Before You Go
To protect the medically fragile children in our care, all meal volunteers must provide proof of vaccination and current contact information; complete a health and background check upon arrival. 
Bring a valid, government-issued ID
Participants must be free of contagious diseases, including cold and flu symptoms. All participants will undergo a health screen at check-in.
Nearby parking is limited; consider carpooling
Health and safety guidelines require participants to be 16 years of age or older
Group photos are encouraged, but please refrain from taking photos of families
Drinking alcoholic beverages and smoking during volunteer activities are prohibited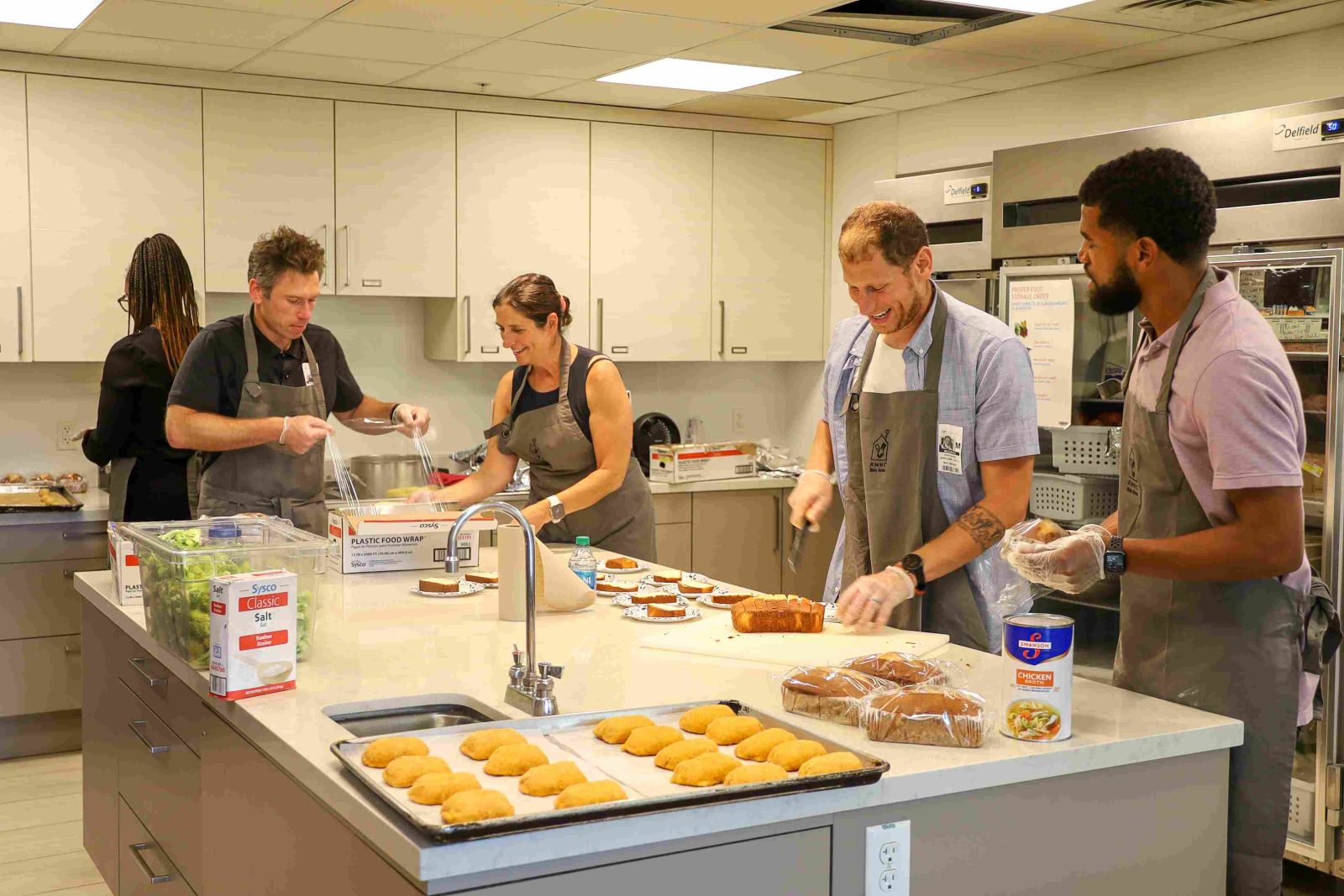 "There's nothing more heartwarming that seeing the smiles and hearing words of gratitude from the kids and families you cook for – meals really do matter so much"
— RMHC Leadership Team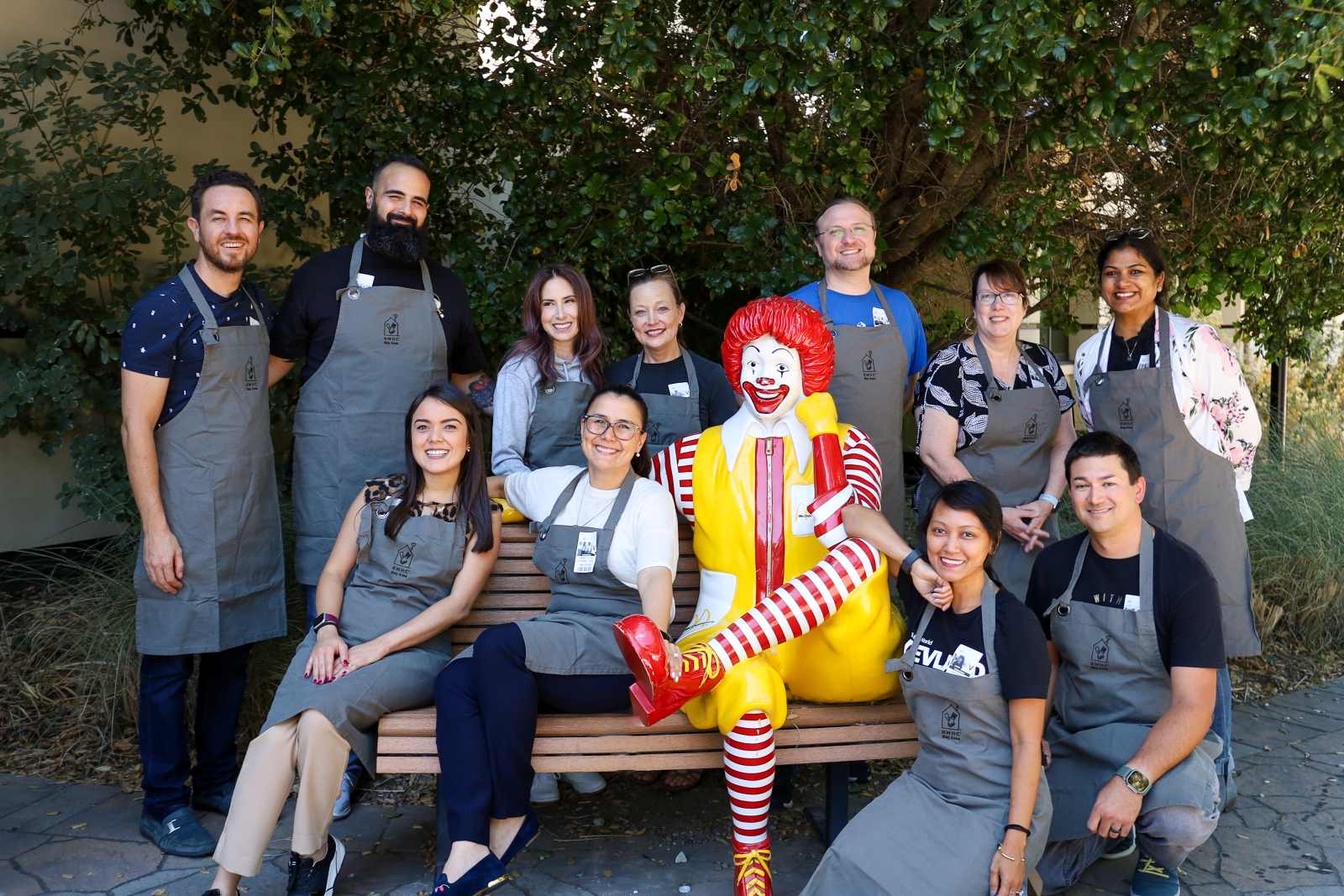 Your Group. Our Mission. Moments No One Will Forget.
Have a large group?
If you'd like to organize a larger group activity, please contact Mallory Mroz, manager of community and corporate engagement, at mallory.mroz@rmhcbayarea.org.
Looking for other ways you can help feed families?
Learn more about how you can get involved in partnering with us to feed sick kids and their families, providing comfort and support when and where they need it most. Click the button below.
More Ways to Feed Families