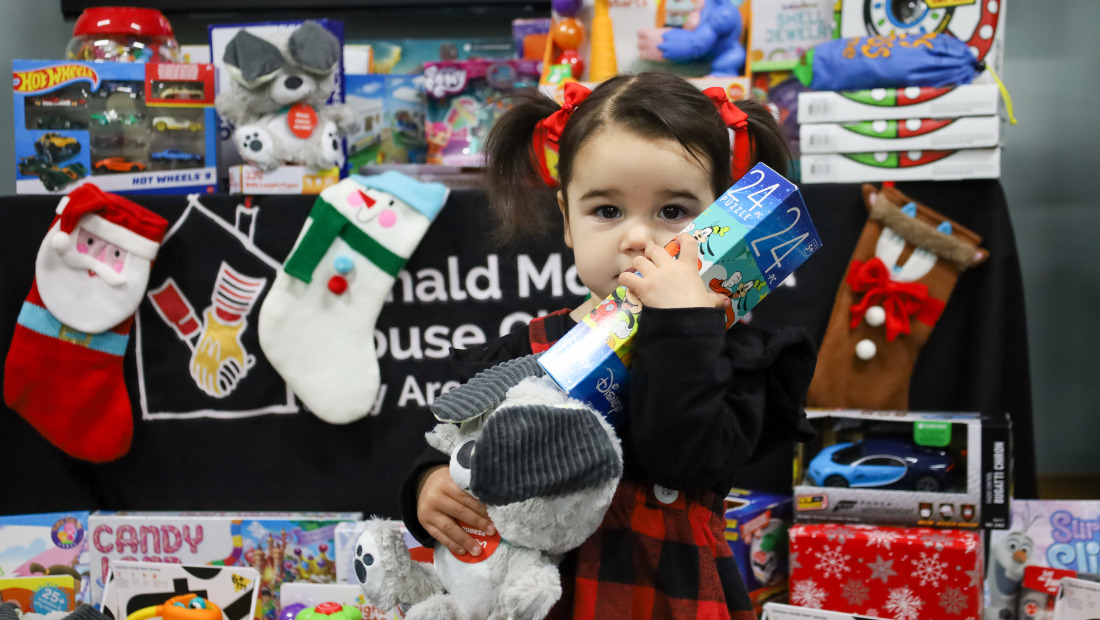 16 Dec

Giving Out More Gifts Than Ever This Holiday Season!

Posted on Dec 16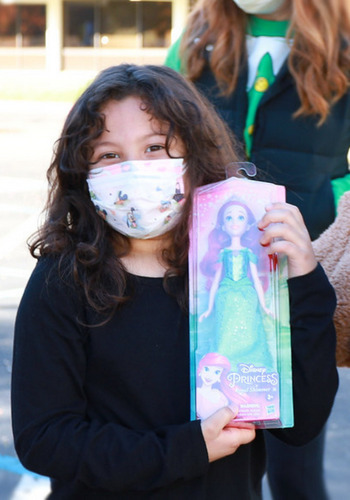 Thousands of toys are brightening more faces than ever at UCSF Benioff Children's Hospitals and outpatient clinics this holiday season! Juggling medical expenses, lost wages, and treatment schedules with holiday toy shopping is a challenge for many patients' families, which is why Ronald McDonald House Charities Bay Area distributes thousands of toys annually to patients and siblings at hospital and clinic sites across the Bay Area. This year, RMHC Bay Area is increasing their toy distribution by 150%  by establishing new pop-up Toy Shops at UCSF Pediatric Outpatient Centers in San Ramon, Brentwood, and Walnut Creek, as well as partnering with units at UCSF Benioff Children's Hospitals in Oakland and San Francisco to deliver holiday gifts to patients and siblings.
"Ronald McDonald House helped make what would normally be a hard Christmas, away from our older children, into a beautiful and enjoyable blessing," said Mom Krystal.
Juan Hernández, vice president of programs and community engagement, has been on the frontlines with his team of Ronald McDonald House elves. "Our mission at RMHC Bay Area is to be there for sick kids and their families when and where they need us most. And this is exactly what we're doing with our new pop-up Toy Shops." Hernández anticipates that his team, thanks to toy donations from supporters across the Bay Area, will distribute 10,000 gifts through partnerships with local children's hospitals and clinics.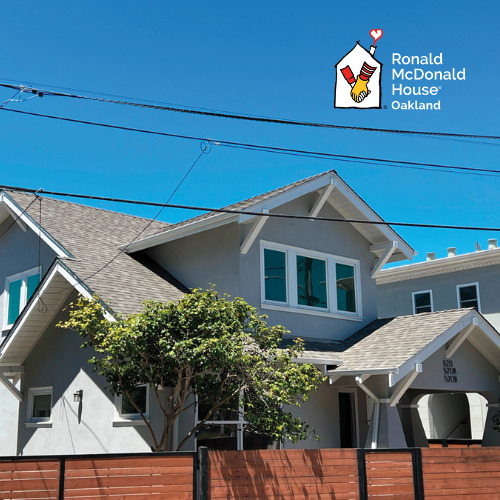 In the new year, RMHC Bay Area will support more families at BCH Oakland by opening a new 7-bedroom Ronald McDonald House across the street from the hospital at 5217 West Street.
To stay updated on the opening of the first Ronald McDonald House in Oakland, including ways to get involved in the Oakland Housewarming Drive, visit rmhcbayarea.org/oakland to complete the Oakland Interest Form and check out the most-needed items.
Mission Moments are a glimpse into the community that we're cultivating on social media. These moments include our most liked, most shared and most inspiring social media posts. We're sharing these on our website so you don't miss out on any of our incredible stories. Follow us on social media @RMHCBayArea to be among the first to see these Mission Moments.