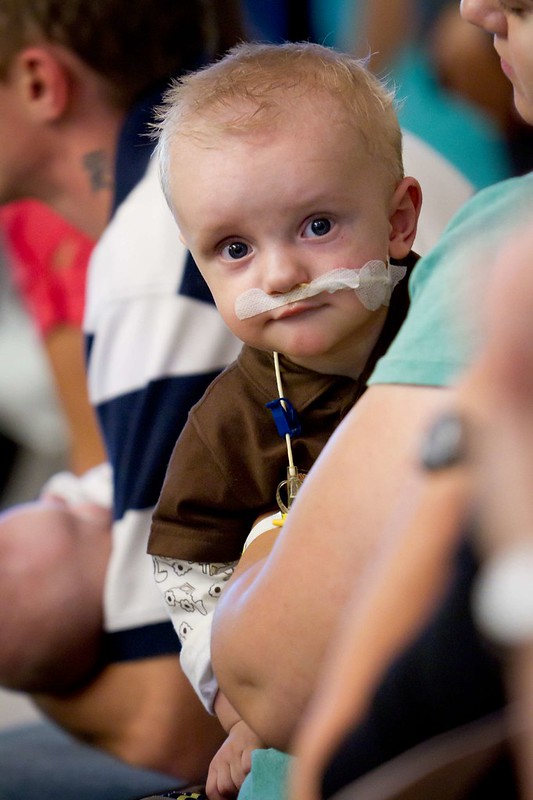 Innovator in pediatric oncology and a founder of the first Ronald McDonald House in 1974, Dr. Audrey Evans was known for breaking barriers.
Treatments for cancer were grueling, so she accommodated nearly every request from her young patients. One wanted to bring their parakeet — she built a floor to ceiling bird cage on the hospital ward. Another wanted their rabbit to be with them during an MRI — the rabbit was hidden in Dr. Evans's pocket for the treatment.
She cared for the heart and soul of her patients, not just their bodies, and believed in the resiliency of families when they were able to be together.
RMHC Bay Area honors Dr. Evans's innovative spirit and legacy of keeping the family at the center of care through engaging programs that inspire confidence, bring families strength and enhance a sense of community.
A family with a sick child is a sick family.
The founders of the first Ronald McDonald House believed that no child should face the weight of illness alone and designed programs that keep families near each other and the medical care they need.
Read our Family-Centered Care Position Paper to learn more about how RMHC programs keep families physically and emotionally close when they need it most.
Providing services near Stanford for 40 years
In 1979, Ronald McDonald House at Stanford opened with 13-rooms to help families with sick children who were faced with overwhelming uncertainties and displaced from their homes. Over the years, Ronald McDonald House at Stanford has kept thousands of families together during their children's medical crises. Families at our House find a safe and supportive place to stay, build strong communities, and access specialized treatment at Lucile Packard Children's Hospital Stanford.
In 2017, Ronald McDonald House at Stanford completed a multi-phase expansion to more than double our housing capacity and augment family-centered care services. Now welcoming 123 families of sick children every night, our House has significantly reduced its extensive wait list, enhanced the comfortable and functional environment, and become one of the largest Ronald McDonald Houses in the world.
We offer programs and services to families to help ease stress, share experiences, and focus on what matters most – the health and well-being of their children.
Serving the San Francisco community for 30 years
Our first Ronald McDonald House program in San Francisco was established on January 26, 1989. Its founding was inspired by baby Simon Nagel Gold, who passed away from a cardiac condition after four weeks in the intensive care nursery at Mt. Zion Medical Center. Simon's parents could afford a hotel room in San Francisco, but saw firsthand that most of the other parents could not and, though completely exhausted, parents slept in their cars or on the floor in their child's room.
As a tribute to their son and to help ease the burden of families faced with similar circumstances, Simon's parents enlisted support from medical professionals, friends in the community and local McDonald's owners to build the Ronald McDonald House of San Francisco.
In 2015, Ronald McDonald House of San Francisco opened its 11-room House inside UCSF Benioff Children's Hospital San Francisco and now provides in-hospital meals, housing services, and family programming steps away from patients' bedsides.