29 Aug

Grief Awareness Day – "What is grief, if not love persevering?"

Posted on Aug 29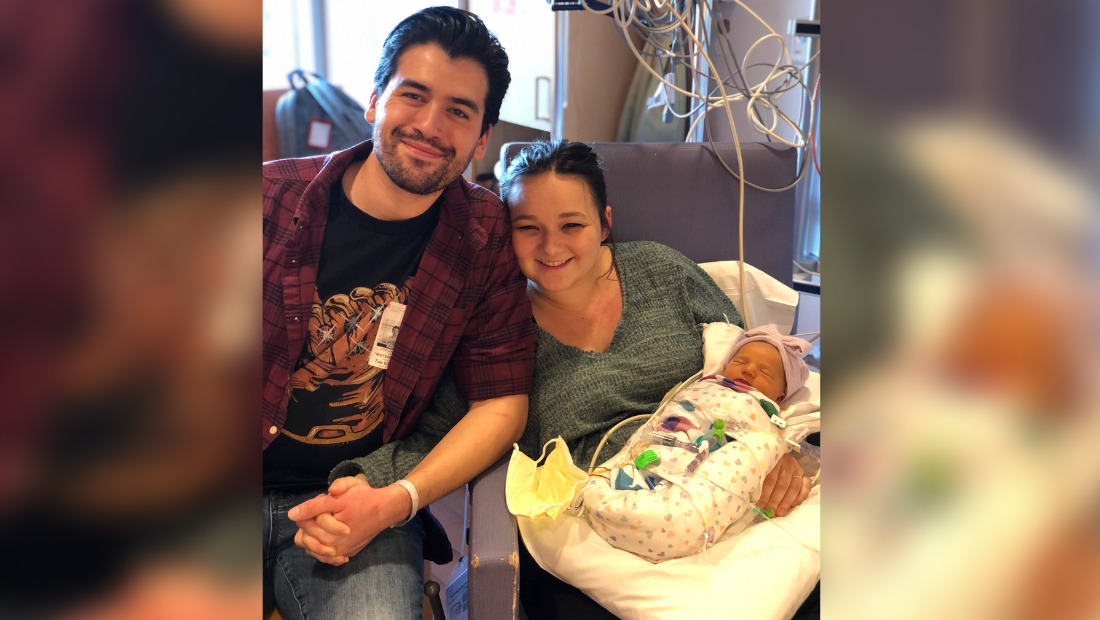 Jordan, Kristin and Baby CeCe at Lucile Packard Children's Hospital Stanford.
A year and half ago, Kristin and Jordan lost their seven-month-old daughter, Cecilia Elizabeth, who is known affectionately at RMHC Bay Area as "Baby CeCe." As part of her grief journey, Kristin began writing "Dear Cecilia," virtual love letters to her daughter, building a community for families grieving a child.
"It is important to remember that whether or not your child is living or not... you are still and always will be a mother."
— Kristin, CeCe's Mom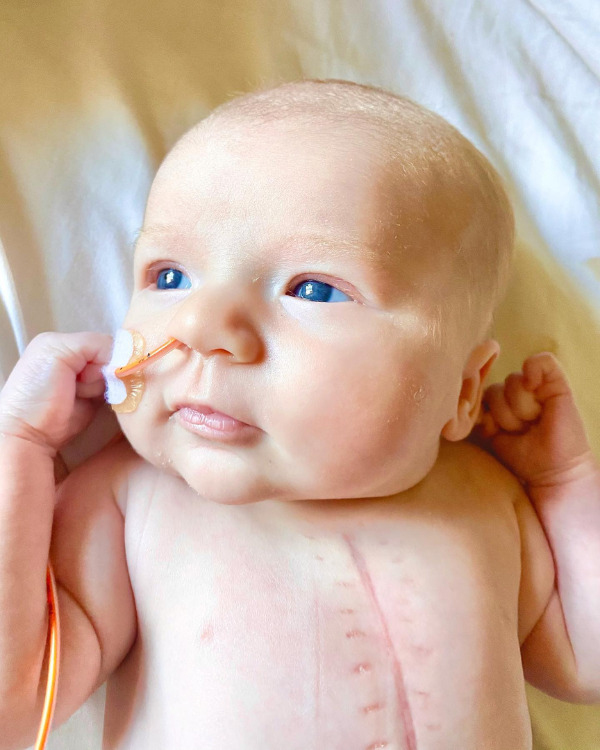 "It is important to remember that whether or not your child is living or not… you are still and always will be a mother," said Kristin, who traveled with Jordan in 2020, across an entire ocean from their home in Hawaii, just after the pandemic hit, so CeCe could receive the best possible medical care for her rare congenital heart defect. CeCe was just three days old when she had her first open heart surgery.
As a first-time mother and pediatric intensive care unit (PICU) nurse, Kristin is using her experience and voice to provide a supportive environment for bereaved parents to heal together.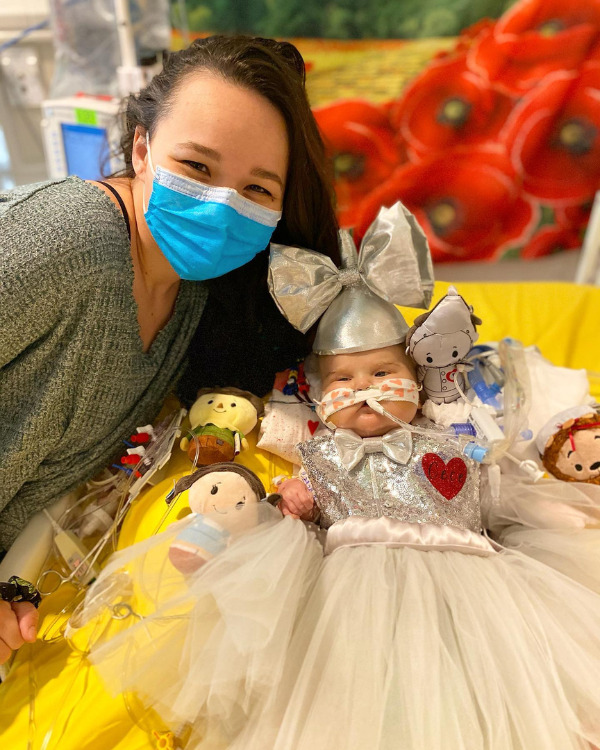 "I find grief education so important now that CeCe is gone." — Kristin, CeCe's Mom
"I find grief education so important now that CeCe is gone, and I like destigmatizing death," Kristin said. "It is important to know that not everyone gets their happy ending. For every child that gets their heart transplant there is another family like ours saying goodbye to their child because a heart never came."
For five months, Jordan and Kristin stayed at Ronald McDonald House at Stanford, just steps away from CeCe in the NICU, accessing meals, family centered services, and a community of families and staff they could lean on. While caring for their sick baby girl 2,400 miles from home during the chaos of COVID-19, Jordan said, "The stories and the situations at Ronald McDonald House are sad. But this doesn't feel like a sad place. It feels like a place of healing."
"Ronald McDonald House is a sanctuary," said Jordan, who proposed to Kristin in Room 302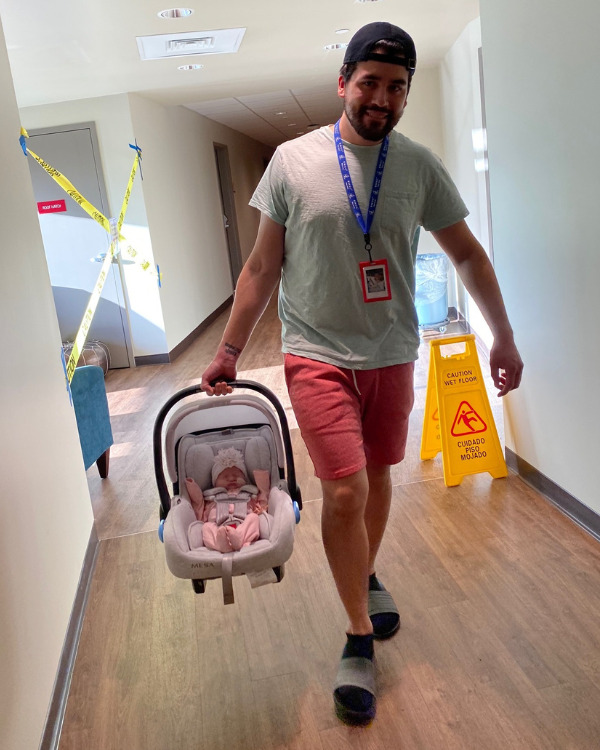 On the one-year anniversary of CeCe's passing, Jordan and Kristin said I do in a breathtaking beach ceremony along the pristine Oahu Mountain range in Hawaii. From Kristin's bouquet wrapped in her bows to the invitations welcoming guest to the ceremony of "Cecilia's Mom and Dad," CeCe's presence was everywhere representing the love and strength CeCe brings into the lives of everyone she touches.
"What Ronald McDonald House does for every family is truly amazing, helping all families through the happy endings and the new beginnings, even if it's a new beginning without their loved one," Kristin said. "It makes my momma heart so happy to know people [at RMHC] still think of CeCe."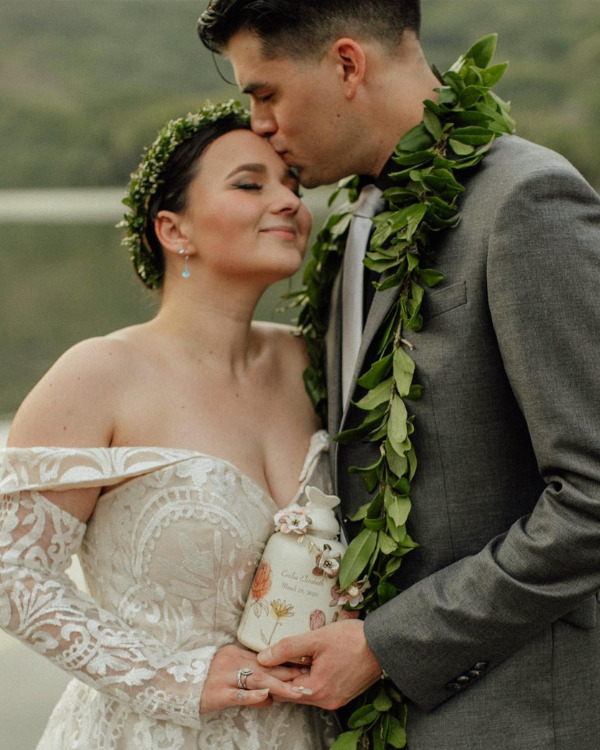 In one of her letters, CeCe's Mom reminds her, "I am only strong because you taught me how."
Jordan and Kristin have taken their loss, unimaginable for many parents, and channeled CeCe's beautiful life into helping others inspiring all of us to support families experiencing childhood illness and loss.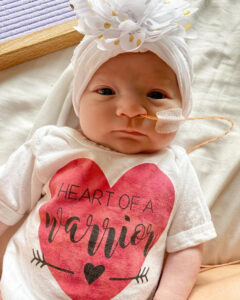 "A friend of mine, Ayako, runs a page called 'Mamas Matter Here,"' shared Kristin, who says, if it were not for the support from other moms experiencing child loss, she would not have made it. "It is full of incredible grief support for moms of angels, as well as stillbirth education and pregnancy after loss."
If you are a parent who has lost a child, you are not alone in your grief journey. This National Grief Awareness Day, we are dedicated to raising awareness for families coping with grief and loss.
Grief and Loss Resources
For Ronald McDonald House Families: Family Support Services (FSS) is available to you during and after your stay, providing free individual, family, and group support. You can contact FSS for support at fss@rmhcbayarea.org or by calling 650.470.6021.
—
Serve Families, Help Today
My name is Lizbeth. I'm an 18-year-old who was diagnosed with cystic fibrosis when I was 11 months old. My mom and I came to the Bay Area so I could r...

The Larry C. Tripplett Sr. Family Center at RMH Oakland is officially open for both overnight stays and day pass families. Both programs serve familie...