28 Oct

Why We Serve — Domestic Violence Awareness Month

Posted on Oct 28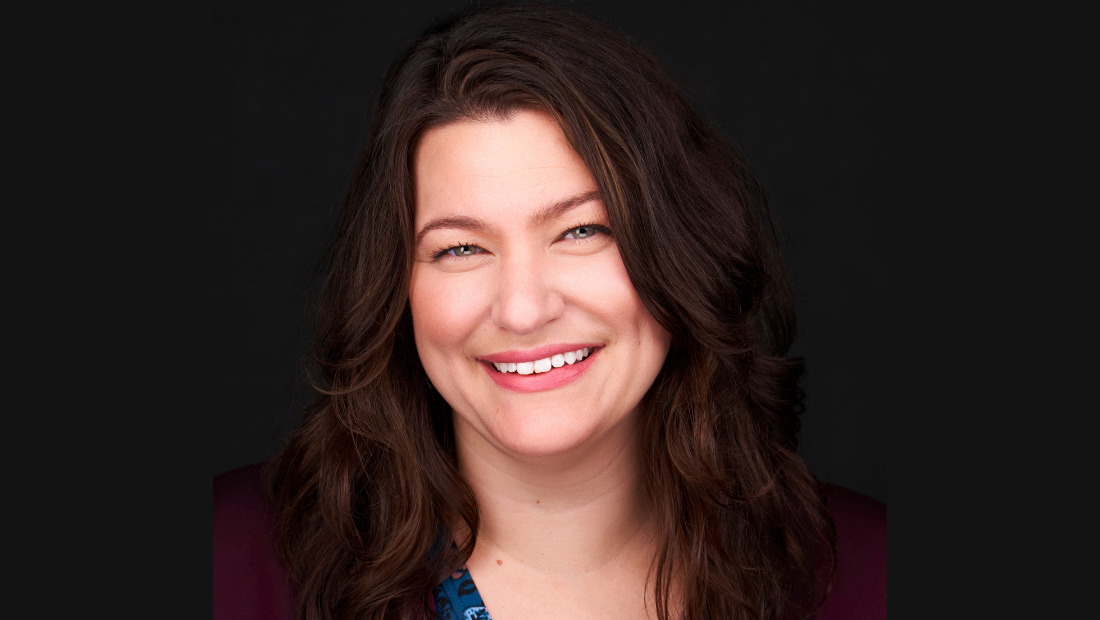 Photo by Ross McIntire; Senior Director, Development and Marketing, Nicole Williams MSW.
At RMHC Bay Area, we recognize domestic violence affects every single community. Nicole Williams, MSW, Senior Director of Marketing and Development, has dedicated her career to supporting women, children, and families coping with trauma. From journalism to domestic violence response and sexual assault prevention in higher education, Nicole has put supporting individuals experiencing trauma first.
Over the last four years, Nicole has been integral to Ronald McDonald House's mission to support sick children and their families to access medical care. Through overseeing development programs, organizational communications, and impact-driven storytelling, she advances community awareness and support of our mission so we can be there for as many families as possible through the trauma of childhood illness.
During Domestic Violence Awareness Month, we asked Nicole to share why breaking the silence around domestic violence is critical to fostering healthy families.
Q: Tell us a little about yourself and how you got involved with Ronald McDonald House.
My path to Ronald McDonald House Charities Bay Area was winding and unexpected—and, turns out, exactly where I was meant to land. From journalism to gender-based violence work to higher education, I have always been drawn to roles and organizations that enable me to show up for women, children, and families as they cope with the fear and struggles that come with trauma.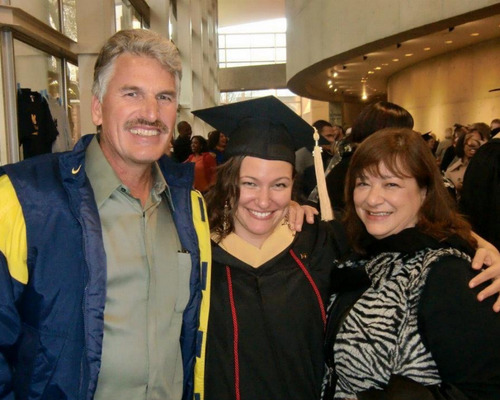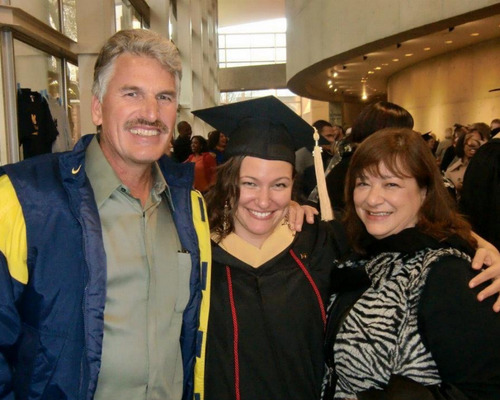 Like many people, I did not know exactly what Ronald McDonald House did for families. Then, in 2018, I walked through the doors of our Stanford House for my first interview. Immediately, I learned this place provided more than free family housing near the hospital.
Every aspect of our spaces and programs are designed to wrap their arms around families during their most vulnerable time–as they fight for their child's life. A hot meal they didn't have to worry about cooking, clothes they forgot to bring, toiletries and laundry services they couldn't afford, games they didn't have room for in the car, and most importantly a community of people–other families, staff, and volunteers–who see their struggle and do not turn away but instead say, "What do you need? We've got you." 
Once I walked through those Ronald McDonald House doors and saw the thousands of lives impacted each year, I knew this place was something special and I wanted to be a part of it.
Q: How does RMHC Bay Area's mission align with your values?
While I am not a parent, my family has survived many traumas—domestic violence, divorce, addiction, and my dad's heart transplant. Each of those experiences was lonely and fracturing. I wish my family had had an organization like RMHC Bay Area that was built to simply be there for us. 
In my current marketing and development role, I have the privilege of sharing stories that connect people to each other and our mission to be there for sick kids and their families. For me, stories are the most powerful tool that we have to enact the thing I value and respect most –vulnerability. I'm a BIG Brene Brown fan (ask anyone I work with!). She says, "Vulnerability is the birthplace of love, belonging, joy, courage, empathy, and creativity." 
I am humbled every day to witness the young patients and siblings we serve being joyful and courageous in the face of pain and fear. When my dad was diagnosed with congestive heart failure, doctors said he needed a heart transplant to survive. It shook every aspect of my family system. Because of my experiences, I know firsthand that the families we serve have no choice but to live vulnerably, which means that our Houses and spaces are bursting with the things I cherish and value most: love, belonging, joy, courage, empathy, creativity, hope, accountability, and authenticity.
``Because of my experiences, I know firsthand that the families we serve have no choice but to live vulnerably, which means that our Houses and spaces are bursting with the things I cherish and value most: love, belonging, joy, courage, empathy, creativity, hope, accountability, and authenticity.`` — Nicole Williams, MSW
Q: What inspired or led you to a career in nonprofits?
Nonprofits are dynamic places that impact people's lives, whether you're giving or receiving support. At RMHC, I can fuse together and exercise all of my passions at once–storytelling, social work, feminism, and building healthy family systems.
Stories have always been my lifeline–writing, sharing, listening to, and exploring the moments that shape our lives. I am grateful to have a career that places me in the presence of heroes each time I meet a family, collaborate with one of my colleagues, or meet a donor or volunteer who gives generously with their whole heart.
Q: Why is Domestic Violence Awareness Month important?
Because domestic violence is still often seen as a "private matter"1https://www.jstor.org/stable/26612263 between partners and families, silence perpetuates it generation after generation after generation. When I was growing up, it wasn't that people didn't see the abuse that impacted my family or my own romantic relationships. People saw it. The problem was no one said it wasn't okay. Not having anyone in my life willing to say, "This isn't okay," kept me in a cycle that I thought was normal. Then, I took a psychology class in college, where I learned about the cycle of domestic violence2https://domesticviolence.org/cycle-of-violence/ and the wheels of power and control3https://www.theduluthmodel.org/wheels/. Finally, I saw, in black and white, "This is not okay. And you're not the only one." For the first time, I didn't feel so alone. 
Armed with a new understanding of my family system and intimate partner violence (which disproportionately impacts women, girls, and LGBTQ+ individuals4https://www.justice.gov/ovw/page/file/1509451/download) changed everything for me–and my family. Awareness gave us the opportunity to heal and do things differently. That's why, awareness efforts like #domesticviolenceawarenessmonth are key to breaking the silence, which keeps rates of intimate partner violence as high as 25%-61%5https://ncadv.org/blog/posts/domestic-violence-and-the-lgbtq-community — which is just not okay. Not at all.
Q: How does domestic violence affect the population of families Ronald McDonald House supports?
Domestic violence affects every community. Every single one. 
One of the reasons I was so inspired to join the RMHC Bay Area team is the role our award-winning Family Support Services (FSS) program plays in preventing and addressing domestic violence and other forms of family systems trauma. 
As researchers, public health leaders, and domestic advocates have pointed out for decades, our culture of silence around domestic violence perpetuates it. Social systems and norms keep survivors quiet and disconnected. Flawed beliefs fail to hold abusive partners and parents accountable–the police won't believe me or keep me safe6https://www.justice.gov/ovw/page/file/1509451/download, men are supposed to be in control7https://www.justice.gov/ovw/page/file/1509451/download, men can't be abused8https://link.springer.com/article/10.1007/s10896-005-7798-4 9https://www.cdc.gov/violenceprevention/intimatepartnerviolence/men-ipvsvandstalking.html, some women bring it on themselves10https://nylag.org/rethinkcredibility-domestic-violence-survivors-deserve-better/, what happens in the home is nobody else's business11https://www.jstor.org/stable/26612263, and if you don't have a bruise, it's not abuse12https://nebraskaexaminer.com/2022/09/28/author-visiting-omaha-says-domestic-violence-goes-beyond-physical-bruises/. And this list of silencing messages go on. 
Prevention of domestic violence starts with boundaries. At RMHC Bay Area, we say explicitly that domestic violence is unacceptable and won't be tolerated from the moment you enter our doors. But it doesn't stop with a posted sign of house rules. During check-in, our Family Services team talks to every family about what's okay and not okay in our Ronald McDonald House community and works directly with families to help them find new ways of communicating, interacting, and coping to foster healthier relationships. Beyond explicit rules and boundary setting, FSS helps families develop new ways to manage stress, offers space for brave reflections, and provides free psychosocial support for current or previous trauma.
I'm so proud to work at an organization that is so deeply committed to trauma-informed prevention and built to fostering healthy family systems. If you look at the Center for Disease Control's "Protective Factors for Intimate Partner Violence Perpetration"13https://www.cdc.gov/violenceprevention/intimatepartnerviolence/riskprotectivefactors.html you'll see the following:
Protective Factors for Intimate Partner Violence Perpetration
Relationship Factors: Strong social support networks and stable, positive relationships with other
Community Factors:
Neighborhood collective efficacy, meaning residents feel connected to each other and are involved in the community

Coordination of resources and services among community agencies

Communities with access to safe, stable housing

Communities with access to medical care and mental health services

Communities with access to economic and financial help
It's nearly impossible to measure the impact of FSS's prevention efforts. But, I know that, because RMHC helps families build strong social networks, focuses on family resilience, and provides a well-resourced, stable housing community that creates access to medical care and support services while alleviating the financial and emotional burdens of medical crisis, we are doing our part. We have built a community that says, "Intimate partner violence is not okay." 
For Ronald McDonald House families:
If you are experiencing or have experienced intimate partner violence, please know Family Support Services is here for you. You can contact Martha Hernandez, associate director of Family Support Services, at martha.hernandez@rmhcbayarea.org or call 650.470.6021 for immediate assistance.
References
1

https://www.jstor.org/stable/26612263

2

https://domesticviolence.org/cycle-of-violence/

3

https://www.theduluthmodel.org/wheels/

4

https://www.justice.gov/ovw/page/file/1509451/download

5

https://ncadv.org/blog/posts/domestic-violence-and-the-lgbtq-community

6

https://www.justice.gov/ovw/page/file/1509451/download

7

https://www.justice.gov/ovw/page/file/1509451/download

8

https://link.springer.com/article/10.1007/s10896-005-7798-4

9

https://www.cdc.gov/violenceprevention/intimatepartnerviolence/men-ipvsvandstalking.html

10

https://nylag.org/rethinkcredibility-domestic-violence-survivors-deserve-better/

11

https://www.jstor.org/stable/26612263

12

https://nebraskaexaminer.com/2022/09/28/author-visiting-omaha-says-domestic-violence-goes-beyond-physical-bruises/

13

https://www.cdc.gov/violenceprevention/intimatepartnerviolence/riskprotectivefactors.html