28 Sep

Celebrating Hispanic Heritage Month with Katty Coulson

Posted on Sep 28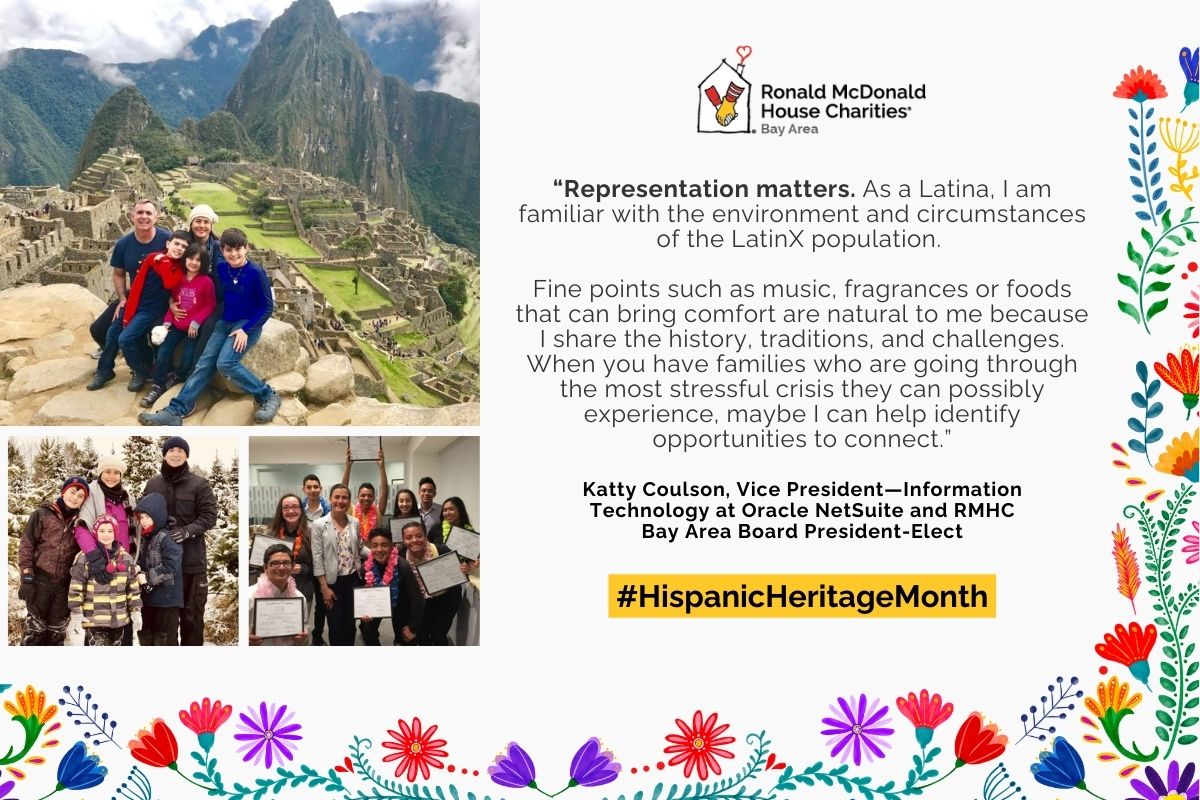 Representation matters. As a Latina, I am familiar with the environment and circumstances of the LatinX population. Because I share the history, traditions, and challenges…when you have families who are going through the most stressful crisis they can possibly experience, maybe I can help identify opportunities to connect."
Born and raised in Torreón, Coahuila, Mexico, Katty grew up in a family that emphasized the importance of giving. Katty leans into her culture and identity to help RMHC Bay Area foster a deeper understanding and connection with the families the organization serves. About 36% of RMHC Bay Area families are LatinX, and many come from medically underserved communities. 
As vice president of information technology at Oracle Netsuite, Silicon Valley Business Journal honored Katty with the 2023 Latinx Business Leadership Award. Katty combines her incredible leadership and drive to help others, deeply rooted from her family and culture, to support families in medical crisis. "There's nothing more important than keeping families together." 
We are grateful for her resounding impact on families, staff, volunteers and leadership on our board! 
#HHM #HispanicHeritage