21 Sep

Mission Moment — Paying It Forward

Posted on Sep 21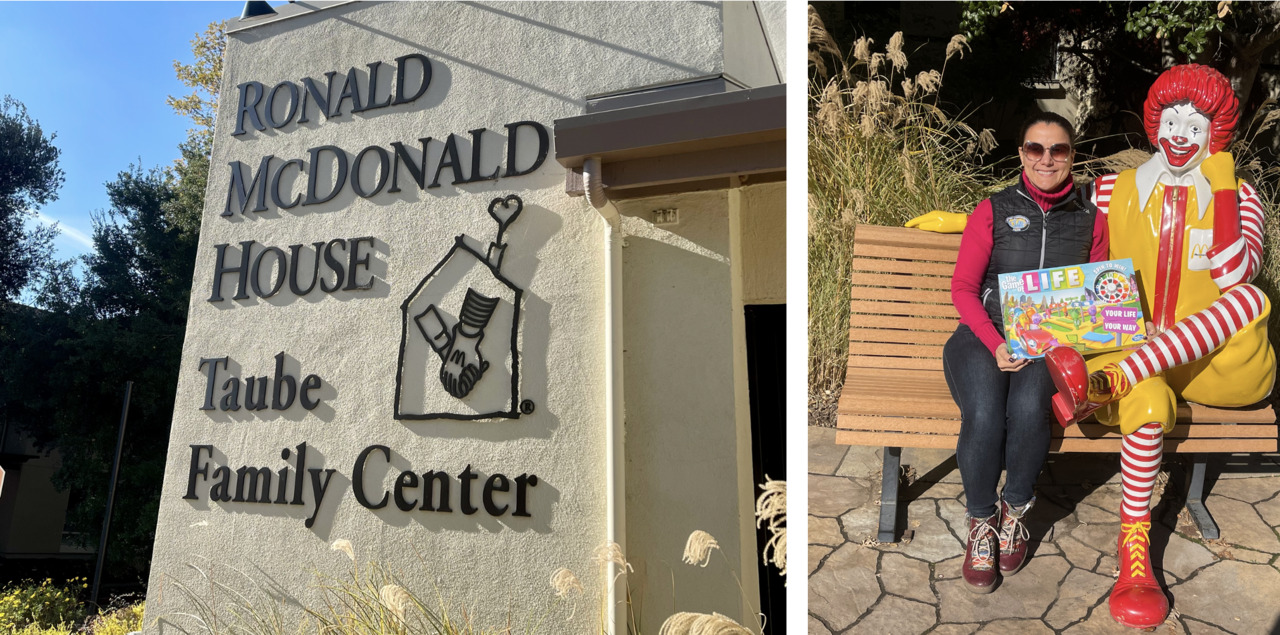 The Importance of Giving Back as an Executive Leader
Katty Coulson, Vice President, Information Technology, Oracle NetSuite
Board Secretary, Ronald McDonald House Charities Bay Area
"Why do you volunteer?" "Aren't you busy?" These are questions I'm often asked. Other things I often hear are, "I'd love to do that too, I just don't have the time."
To celebrate National Volunteer Month (April) I'd like to share how volunteering has helped me become a better leader and person. To me, volunteering is what it means to be part of a community, it's what drives common good. I believe that by helping each other we generate empathy, better relationships, and overcome biases.
My mom introduced me to volunteering when I was very young. I remember assembling packages with household items and food, and we would go to small towns that were very poor and lacked basic necessities. For Christmas, we would also bring toys and piñatas for the children. This made a big impression on me, seeing the kids choose a soccer ball or a bicycle, and the women looking at clothes and running with the food back to their homes.
Paying it Forward
As a Latina in IT, I volunteer in efforts that support diversity and promote change. Having risen through the ranks and working as a Vice President at a Fortune 100 (I still pinch myself), it's important that I give back, because I am the product of not just my own work and effort, but in many ways the opportunities afforded to me by other people. This help came in the form of mentoring, sponsorship, coaching, education, and opportunities. These people were never "too busy" to help me.
I remember colleagues, managers and volunteering collaborators providing the help I needed it at the right moment. For example, Barbara giving me a coaching session on how to express the tie-in of a giving back initiative to the company mission, and therefore securing funding. Or Ileana who candidly told me I was not getting a promotion because senior leadership did not see "executive presence" in me but did connect me with an executive communication coach who helped me develop those skills. Lance saying, "How can I help you?" when I mentioned my intention to go to business school, and Guillermo for putting my name forward for consideration to a board position. Through seemingly small acts of help and support, these all add up to the whole of sum of my successes.
As my professional career has grown, so has my desire to increase my volunteering efforts. I fundamentally believe there's always room for time and energy to dedicate to volunteering.
The Ronald McDonald House of Charities Bay Area is one of the most amazing nonprofits I've ever had the opportunity to be a part of. It makes me feel that I can help, directly or indirectly, to support a family with a sick child so they can focus on themselves. It helps me grow as a person and as a professional because it shows me the power of the mission, especially when everyone rallies around it and every action is aligned to it.
Last December the Cloud Ops team at NetSuite hosted a Toy Drive for the nonprofit. We got together to celebrate the Holiday Season and every team member donated a toy. We left the event feeling like we had a collective sense of purpose. If you are considering a team building event that helps the community, please consider the RMHCBA. You can donate and help year-round!
Volunteering at NetSuite and Beyond
Volunteering with the Oracle Latinos Alliance (OLA) and being part of the team behind the OLA Leadership and Mentorship Program has been a highlight in my tenure here at NetSuite. Being an active mentor inside and outside my company allows me to connect with people who are looking for advice from someone who has walked the road I have.
In years past, I've also been lucky enough to work as a supervisor responsible for students from underserved communities through the Cristo Rey Work Study Program in San Jose, I've seen the impact corporations can make by investing in minorities and less privileged areas in the community. For example, I remember Miguel and Mayra coming to my IT team as 9th graders, shy and unsure of what to expect, and graduating from high school with acceptance letters from Cornell and San Francisco State University having 4 years of work experience already under their belts.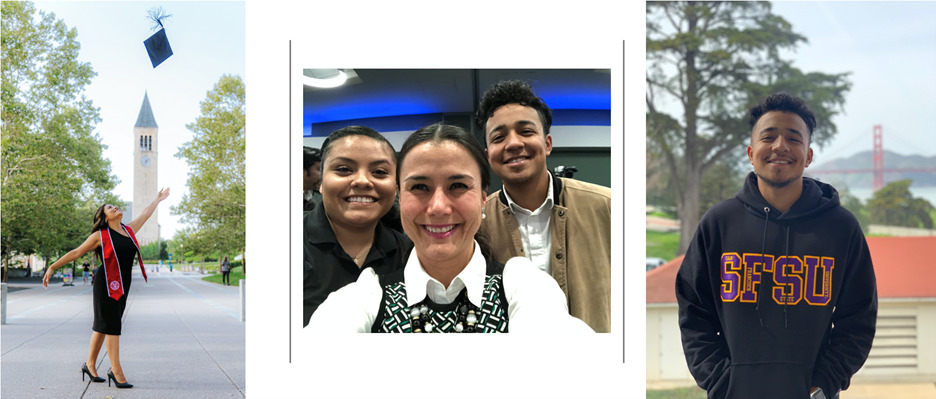 Volunteering fills my heart with happiness. While I know I can't help everyone, I do know that I am part of someone else's journey. By sharing experiences and helping one another, I'm able to increase my sense of empathy. By looking past biases and finding the positive, no matter how challenging the situation at hand may be – I am a better leader because of it all. Teams are stronger when they work together for something bigger than themselves and when they share a sense of having done good to others as a group.
Now that I've told you why I volunteer, I'd love to hear why and how you give back to your community.
Mission Moments are a glimpse into the community that we're cultivating on social media. These moments include our most liked, most shared and most inspiring social media posts. We're sharing these on our website so you don't miss out on any of our incredible stories. Follow us on social media @RMHCBayArea to be among the first to see these Mission Moments.
Learn About Our Board of Directors