16 Mar

World Social Work Day – Q&A With CEO Laura Boudreau, MSW, MPH

Posted on Mar 16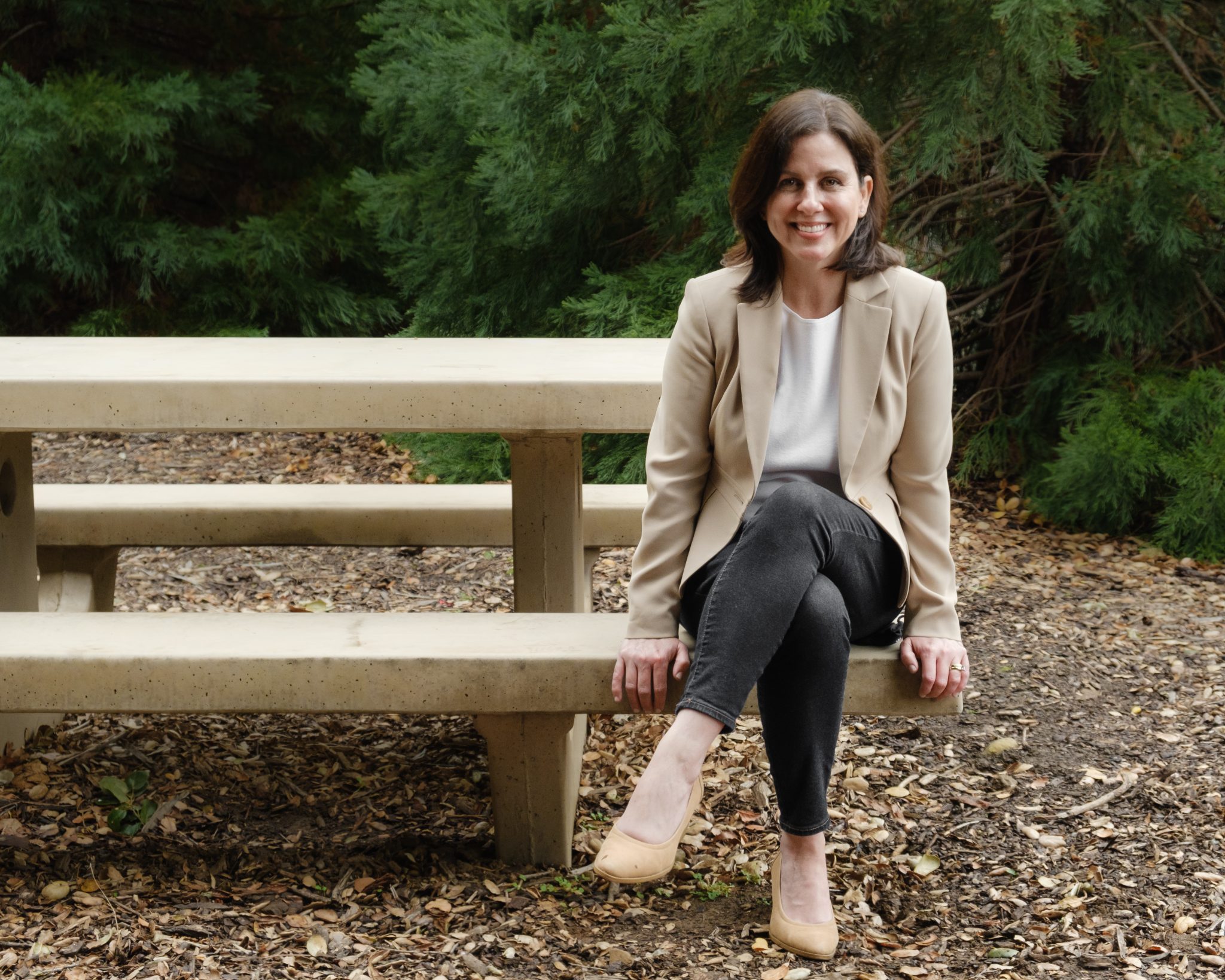 Q: How does RMHC Bay Area's focus on supporting families in the children's health system inherently reflect social work values?
A: Family-centered care is designed to empower families in the care of their children. It's about recognizing the family as the child's primary and most profound relationship, and about respecting the family's values, beliefs, and culture. To me, the values underlying family-centered care and social work are one in the same.
Q: What makes the family system a powerful place to advance social work values and social justice?
A: One of our organization's founders, Dr. Audrey Evans, said "a family with a sick child is a sick family." Put simply, the family is a system, and no member can be understood in isolation. That makes the family an incredibly rich place to advance social work values: it's one of our first and most important human relationships. It's where social justice issues – poverty, racial injustice, access to health and education – are first evident. It's a place where intervention and support can make a tremendous difference, especially in the life – and health – of a child.
Q: How has your professional identity and training as a social worker informed your leadership style, priorities, and goals at RMHC Bay Area?
A: Because I'm driven by social work values, I naturally put families at the center of every decision we make organizationally. It's about so much more than building an organization – it's about building a community of support for an incredibly diverse group of families, linked through the common experience of wanting the best for their sick child. It really takes a whole community – staff, volunteers, partners, donors – to make it work. That's why I'm such a big believer in the "multiplier effect" – the idea that leaders accomplish more by leveraging and empowering the people around them.
Q: What were the most challenging and rewarding aspects of being a nonprofit leader in 2020? How did you navigate it all?
A: The biggest challenge was the unknown. In the early days, so little was understood – how the virus spread, who was most vulnerable, how long it would last, what the economic impacts would be for our families and our organization. But we knew one thing for sure: childhood illness was not going to pause for a pandemic, and families were going to need our support more than ever. So we adapted, continually, as the situation evolved. There was something almost liberating about it – the opportunity to try new service models, to forge new partnerships, to innovate. And while we can't wait to get back to "normal" operations, we've learned so much and have found new approaches that will make us even stronger.
Q: How did 2020 change or shape your views of RMHC Bay Area's work and mission?
A: Ultimately, social work is about empowering people, and I've always seen that reflected in the services we provide. Our housing, meals, emotional support programs – these are all designed to empower families, to make them more resilient and better able to support their child's healing. 2020, however, has put a finer point on the social context in which our families exist. For some families, a meal represents comfort and care; for another, it's the only way they're going to eat today. Likewise, a room at RMH is a home-away-from-home for some families; for others, it's the only way they can afford to come to the Bay Area, meaning it's the only way to access the care their child needs. Our mission is constant – we're here to keep families together. But we're not meeting the needs of ALL families unless we're thinking about issues of equity, justice, and social determinants of health.
Q: How does social work's mission intersect with health care and your public health training?
A: I have always seen social work and public health as two sides of the same coin – one focused at the individual level and the other at the population level. In our work, it is critical to look at both.
Q: Reflecting on 2020 – COVID-19's impacts in the Bay Area, the pandemic's impact on the families and hospital systems we serve, the Black Lives Matter protests, the disproportionate deaths and cases we're seeing in communities of color – what is the role of social workers like you who are leading nonprofits?
A: We have both the opportunity and the obligation to ensure that our organizations are grounded in values like service, social justice, and human dignity. We have the training and experience to look at our organizations as holistic systems, and to understand how staff, volunteers, donors, partners, and our community can work together to effect change.
Q: What is the role of RMHC Bay Area in addressing health inequities caused by race, income, citizenship status, gender, and other forms of oppression?
A: Families with a critically ill child share an incredible bond – we see lifelong connections between families forged every day. But despite the commonalities, there is no universal "family experience." The reality is, the experience of having a critically ill child – and the likelihood of having a good outcome – is dramatically influenced by factors such as race, income, education, citizenship status, where you live. RMHC Bay Area plays a critical role in addressing health inequities, ensuring that families who could never afford to stay in the Bay Area can access the care they need; ensuring that families can navigate the healthcare system, despite language barriers or concerns about immigration status; ensuring that violence and poverty and education are considered in our programming.
Q: What role does social justice play in our mission today – how do you see this evolving in the future?
A: When it comes to our mission, social justice means health justice. It's about everyone having the right to be healthy, and to access the care they need. Our mission involves removing barriers to healthcare access – economic barriers, language barriers, structural barriers related to race, ethnicity and citizenship status. As we expand our reach to more and more families, I would love to see RMHC Bay Area formally partner with other community organizations to promote health justice and reduce health disparities in the communities we serve.
Q: What are you most proud of when you think about our work in 2020?
A: I'm most proud of our ability to adapt. Everyone in our organization – from staff to volunteers to donors, funders, and partners – everyone leaned in to stay "what can I do?" We changed every aspect of our service delivery, our fundraising strategy, our community engagement. We built new partnerships. We even expanded, starting a new meal program at UCSF Benioff Children's Hospital Oakland. I attribute our success to the fact that families were ALWAYS at the center of our decision-making.
Q: What questions are you as a leader asking yourself about race and social justice?
A: What is our unique role in moving conversations about race and social justice forward? Where do we add value and expertise? I believe that our voice is most powerful when it comes to addressing disparities in health caused by racism, poverty, language barriers, citizenship status. We see every day the effects these social determinants have on healthcare access, health outcomes, and the family experience. We have an important role to play in promoting health justice.
Q: What does it mean to you to approach our direct service work, community engagement, and organizational leadership with an "equity lens"?
A: It means looking at our programs, our service delivery model, and our processes in terms of how they impact underserved and marginalized individuals and families. It's about understanding who's at the table, and who is missing.