30 Oct

Youth Philanthropy at Its Finest: Teen Golfers of We Golf Fore Good (WGFG) Honored with Outstanding Philanthropic Youth Organization Award

Posted on Oct 30
Teen Golfers of We Golf Fore Good (WGFG) Honored with Outstanding Philanthropic Youth Award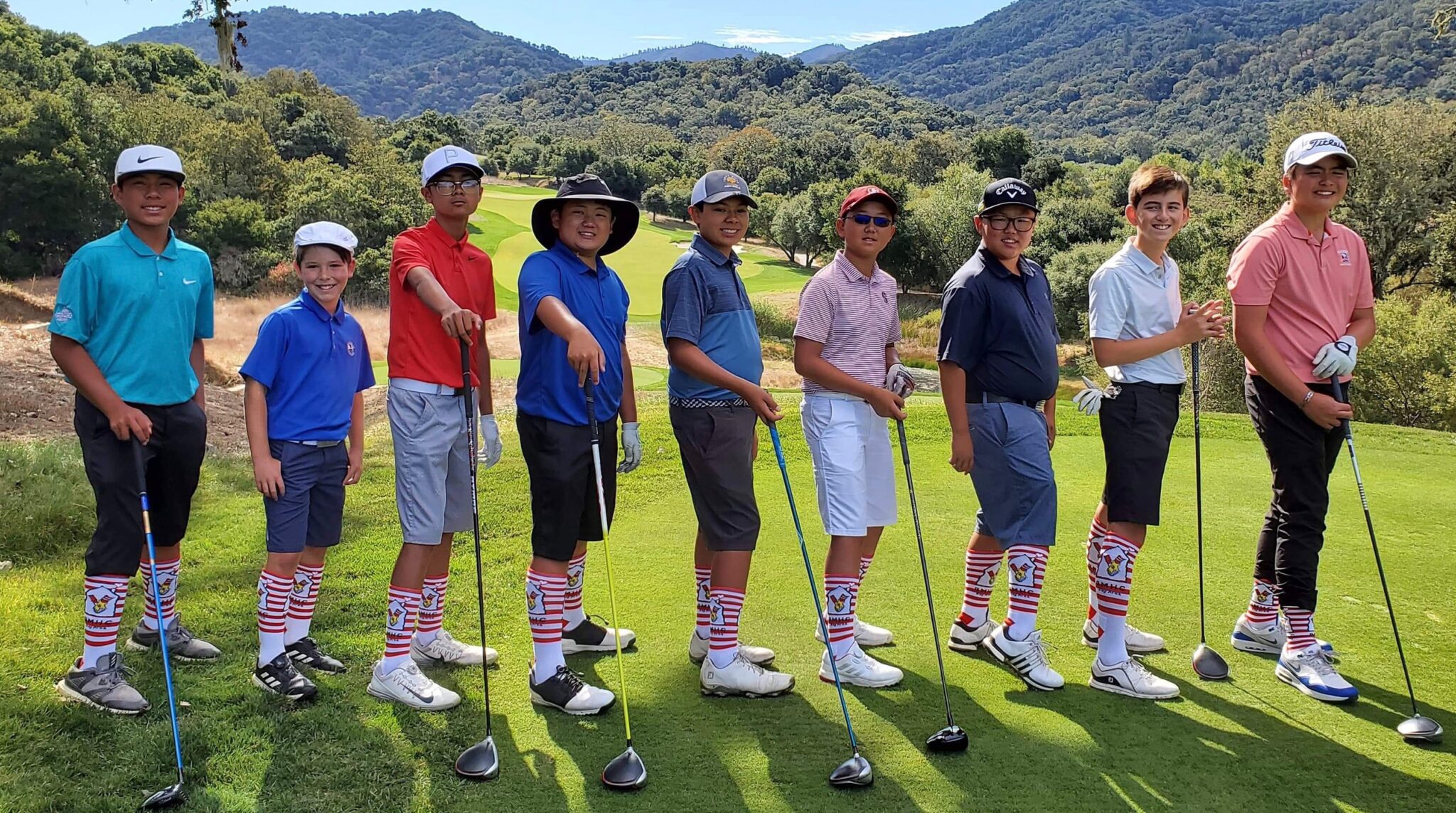 San Jose, Calif. —  We Golf Fore Good (WGFG), who has raised $93,000 to support RMHC Bay Area in the last five years, was just announced as the recipient of the Outstanding Philanthropic Youth Organization Award by the Association of Fundraising Professionals (AFP) in honor of Silicon Valley Philanthropy Day (SVPD). Founder Luke Montoya, now 17, started WGFG at just 12 years old in 2018.    
RMHC Bay Area nominated WGFG for this award because their efforts have significantly impacted the lives of many. With WGFG donations 620 nights of supportive housing services were made available to families in medical crisis, and the donation offset nearly $289,000 in expenses for the Charity as well. The impact of WGFG's contributions extends far beyond financial support, as they have provided a lifeline of comfort and hope to those navigating the challenging journey of childhood illness.  
"We would like to extend our appreciation to Luke and his team for their contribution and helping us ease the burden our kids and families face. RMHC supports over 8,000 caregivers and children annually, from overnight accommodation inside or near our partner hospitals. Many face language barriers, loss of work, food insecurity, challenges with stable housing – issues that are only exacerbated by the stress of childhood illness," said RMHC Bay Area CEO Laura Boudreau.   
This award not only celebrates their outstanding achievements but also serves as a testament to the potential of youth philanthropy.  
The WGFG annual golf tournament will happen on December 2 at Monarch Dunes Golf Course.   
To learn more about WGFG and what inspired Luke's mission, click here: https://www.wegolfforegood.org.    
###
About Ronald McDonald House Charities Bay Area
Our mission at Ronald McDonald House Charities Bay Area (RMHC Bay Area) is to be there for sick kids and their families, providing comfort and support when and where they need it most. As a nonprofit 501(c)(3), we offer no-cost housing, free meals, and comprehensive psychosocial support services for families with children accessing care at the Bay Area's leading children's hospitals, including Lucile Packard Children's Hospital Stanford and UCSF Benioff Children's Hospitals in San Francisco and Oakland. Additionally, our Chapter operates two Ronald McDonald Care Mobiles that offer free oral health care services to vulnerable children in Contra Costa and Santa Clara Counties. The 123-bedroom Ronald McDonald House at Stanford is one of the world's largest pediatric housing facilities for medically fragile children and their families, offering lodging, daily meals, 24/7 family services in English and Spanish, and innovative family-centered programming, including a distinctive makerspace; a Family Support Services graduate training program that offers 3,000 hours of therapeutic support an onsite credentialed K-12 school; and more. In 2023, we established the first 7-bedroom Ronald McDonald House Oakland; the Larry C. Tripplett Sr. Family Center is located just steps away from UCSF Benioff Children's Hospital Oakland. For more information, visit rmhcbayarea.org. Follow RMHC Bay Area on Facebook, Instagram, LinkedIn, and Twitter.