25 Mar

Social Worker Spotlight: Juan Hernandez, RMHC Bay Area

Posted on Mar 25

Photo of Juan Hernandez, BSW, Director, Programs & Community Engagement, RMHC Bay Area.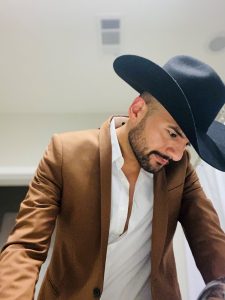 Q: What has it meant to be a social worker through COVID, working with sick children and their families?
Working through COVID has definitely been challenging. However, knowing that we (RMH/its staff) is still able to provide much needed support to families and their patient(s) has been a relief.
Q: What do you value most about working for Ronald McDonald House?
The dedication of the team, and the gratitude of the families we serve. I have had the opportunity to experience first-hand kind hearted words, appreciation, and moments of hope. Situations like these very few professionals have the opportunity to experience in their career, and the value is priceless.
Q: During stressful, uncertain times, what gets you through it? What makes you resilient?  
For me, it has always been important to remember my purpose. There have been MANY stressful situations, however, at the end of the day it is figuring out a solution to support. Also, the gratitude and the strength of families and patients make you resilient. 
See more of the amazing social workers that we've featured this Social Work Month.
Social Work Month