25 Mar

Social Worker Spotlight: Akilah Burford, Stanford Children's

Posted on Mar 25

Photo of Akilah Burford, Oncology Social Work Clinician, Stanford Children's Health.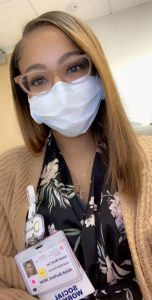 Q: What has it meant to be a social worker through COVID, working with sick children and their families?
While working as a medical social worker with immunocompromised patients and their families during COVID has had its challenges, it has highlighted how important this work is. Emotions are high, resources are low, and policies are constantly changing. This is uncharted territory and I'm honored to have patients and families who trust in me to support them in navigating through it. It has taught me that hope is a discipline and what it means to hold on to this hope with patients and families.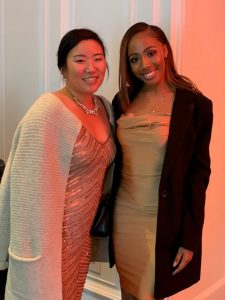 Q: How do you work with RMHC Bay Area to serve families?
I work with RMHC Bay Area to serve Oncology and Stem Cell Transplant families who travel from far distances and/or frequently for their child's care/treatment. I work closely with our amazing Social Work Resource Coordinator and RMH Family Care and Housing Coordinators to connect patients and families with local lodging at RMH (or a nearby hotel if ineligible).
Q: What do you value most about working with the Ronald McDonald House team?
What I value most about working with the RMH team is their commitment to house and lodge families safely throughout the pandemic. RMH could have shut down their operations but instead developed a system that would keep staff and families safe while meeting the housing and lodging needs of families. I truly value how accommodating our RMH team has been through these unprecedented times.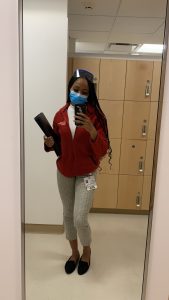 Q: During stressful, uncertain times, what gets you through it? What makes you resilient?  
During stressful, uncertain times, prayer and a humble heart keeps me going. I often remind myself of how resilient the patients and families we serve are. I remind myself that it's a privilege to be healthy and a luxury to be able to do something as simple as walk in and out of the hospital as I please. There are patients who walk in our hospital and never walk out. There are patients who cannot leave the unit, or floor, or even their room due to the high risk this poses on their health. The resilience of our patients and families is what inspires me to push forward.
See more of the amazing social workers that we've featured this Social Work Month.
Social Work Month