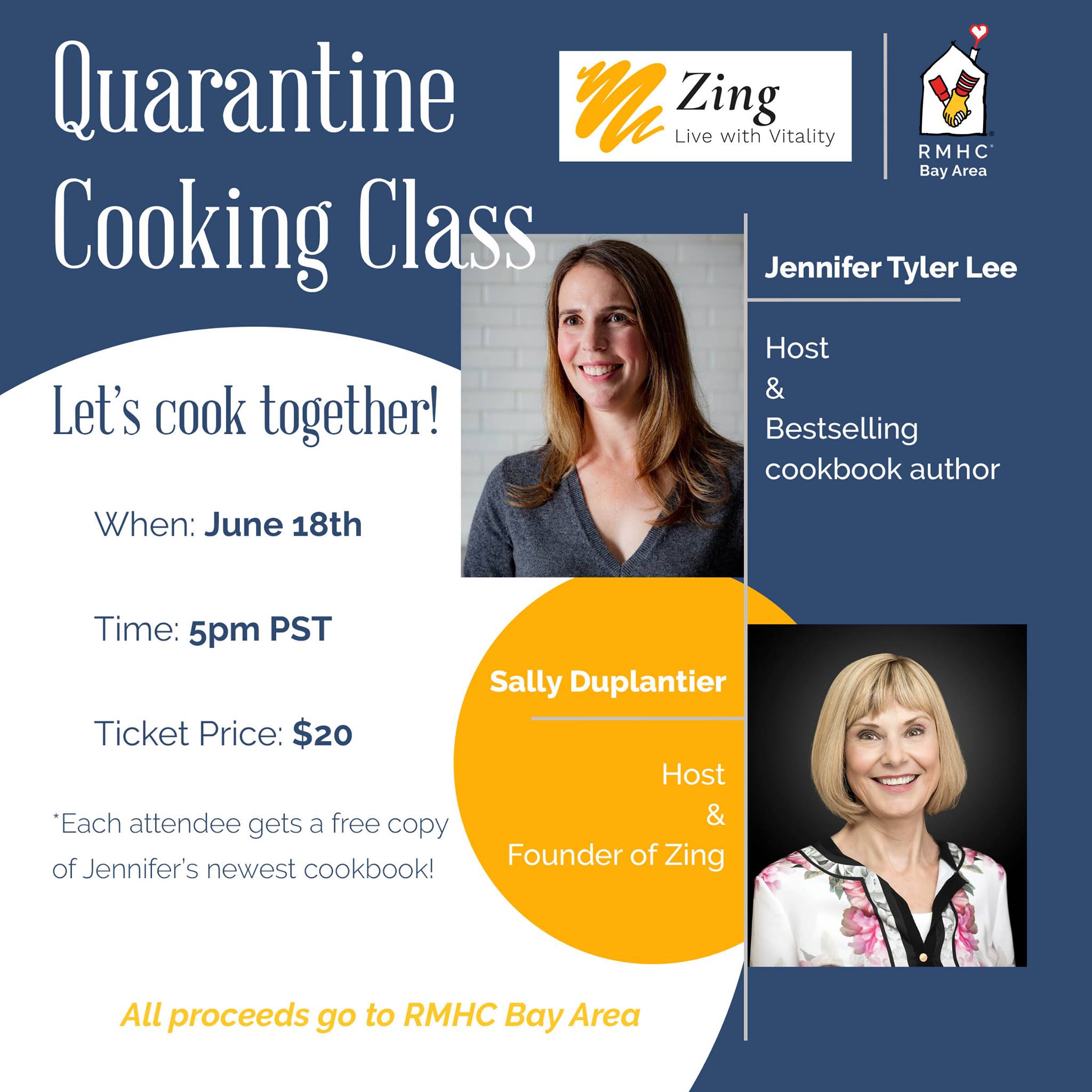 10 Jun

Quarantine Cooking Class to Benefit Families

Posted on Jun 10
Upcoming Live Class!
Let's Make Chicken Lettuce Wraps + Dairy-Free Chocolate Pudding
PRIVATE COOKING CLASS PRESENTED BY SALLY DUPLANTIER OF ZING
Join bestselling author Jennifer Tyler Lee on Thursday, June 18, 2020 at 5:00pPT to make Chicken Lettuce Wraps and Dairy-Free Chocolate Pudding in this virtual cooking class! Jennifer's healthy take on this restaurant classic gets its natural sweetness and umami flavor from white miso paste (unsweetened peanut butter works, too). This recipe can be made 100% plant-based if you choose. She'll also show you how to make a decadent chocolate pudding that's big on flavor and low on added sugar. Made without cream, it's well-suited for people who are dairy-free. Bonus goodies will be included, along with a copy of Half the Sugar, All the Love: 100 Easy, Low-Sugar Recipes for Every Meal of the Day!
Ticket price: $20 (includes a book; proceeds support Ronald McDonald House Charities Bay Area)
Register Now