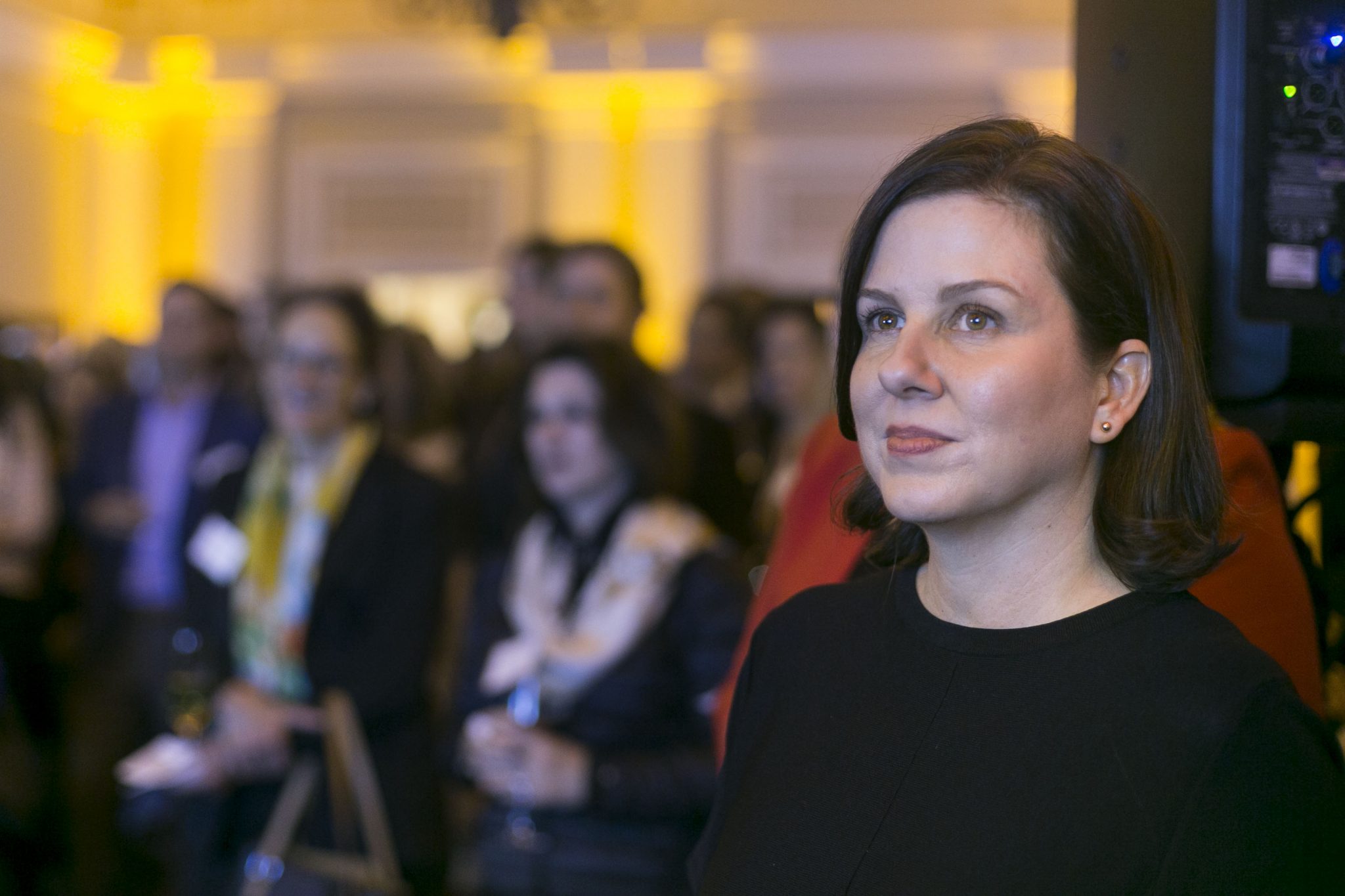 08 Jul

Q&A: CEO Laura Keegan Boudreau

Posted on Jul 08
It's easy to get distracted by the everyday pressures that we all face. But when you walk out of your office and see kids who are fighting for their lives — and still smiling — it's humbling.
---
The Board of Ronald McDonald House Charities Bay Area appointed Laura Boudreau as CEO on April 13, 2020. Here are a few questions and answers with our new CEO that illustrate why there is no one better positioned to lead the RMHC Bay Area forward through these trying times and beyond.
Q: You were chief operating officer at RMHC Bay Area for seven years — what was your greatest achievement(s) during that time and why?
A: The expansion of Ronald McDonald House at Stanford, because it was a beautiful example of everyone — staff, board, donors, construction teams, interior designers, corporate partners, and the community — coming together to create a solution for families. It was a huge project, and I think my greatest achievement was aligning everyone around a vision of what we were building — not just the physical structure, but the entire environment and experience that we wanted for families. The success of completing this transformational project together gave everyone tremendous confidence in our ability to grow and continue helping families; it's why we knew we were ready to merge in the Bay Area and build out our amazing in-hospital programs at UCSF Benioff Children's Hospitals just six months after completing the Stanford House expansion. We see what's possible and we make it happen. That's what I love most about leading this organization.
Q: How would you describe the difference between your former COO role and your new role as CEO? What changes? What stays the same?
A: Fortunately, the facets of my COO role that I loved most will carry into my new role: strategic planning, organizational development, team building, and most importantly, identifying innovative ways to expand and deepen our support for families. The biggest change is that I now have the opportunity to be more externally focused — spending time with our donors, building partnerships, and letting the community know how they can engage with our mission. I love hearing what inspires people to get involved, and I love sharing what we do, so this is an exciting and natural evolution of my role!
Q: What does it take to lead RMHC Bay Area through rapid growth and our current public health crisis?
A: First and foremost, an unwavering focus on the families. There are so many decisions to make, and so many contingencies to plan for, but the right path is clear when families are the touchstone. I also think it's critical to take a total systems approach when managing through growth, change, or crisis, which is the idea that you can't make changes or decisions about any part of the organization in isolation — changes affect the whole organization and everyone in it. That's why it's so critical to have transparent communication, to provide context for why things are changing, and to listen carefully to feedback about possible unintended consequences.
Q: When you're having a tough day, what helps you through it?
A: Remembering that what I do matters. It's easy to get distracted by the everyday pressures that we all face. But when you walk out of your office and see kids who are fighting for their lives — and still smiling — it's humbling. You get perspective pretty quickly!
Q: Who are your role models and why?
A: First, my mother, who navigated my sister's life threatening illness back before Ronald McDonald House existed in the Bay Area (where we traveled to for my sister's care). I often think of what a difference this organization would have meant for her and for our family — she's the inspiration for what I do. Second, a mentor from early in my career who showed me that women can be tough and still lead with compassion.
Q: What does "leadership" mean to you, and what is your leadership philosophy?
A: I'm a big believer in the multiplier effect — the idea that leaders accomplish more by fully leveraging the people around them. This organization draws amazing, compassionate, talented people. I don't want to simply "direct" them; I want to create a vision that excites them, and let them use their talents to move us toward that vision. We have clear leaders at every level of the organization — I trust them, I listen to them, I make better decisions because of them. They're the reason I can stay focused on the future, and why the organization is so successful in its ability to grow.
Q: You hold graduate degrees in both public health and social welfare — how do these two disciplines inform your work at and goals for RMHC? 
A: To me, public health and social welfare are two sides of the same coin. One side is the big picture, and the systems that we can build to affect change. The other side is the individual. This informs how I approach my work at RMHC — while my day-to-day work tends to be very big-picture and systems-oriented, individuals are always at the heart of what I do, whether it's making a decision that affects a family, working with a staff member or volunteer, or building a relationship with a partner or donor.
Q: What do you think the next chapter holds for RMHC Bay Area?
A: I want us to be the first line of support for any family seeking treatment for a critically ill child in the Bay Area. We can do that by scaling our direct services like our Houses and in-hospital programs. But we can also do it through innovative partnerships with companies like Airbnb and ApartmentList, who are helping us leverage our ability to support families where we don't have bricks and mortar. Innovation is in the Bay Area's DNA — it's what we do. Imagine all the creative ways we can support families if we tap the collective genius of this region!
Q: How did you become a leader in the health-related nonprofit industry?
A: Early in my career, I grabbed every opportunity and worked in every area of nonprofit organizations that I could — program development, finance, event planning, HR, grant writing, board support. I wanted to soak up as much as I could and understand how organizations function. This breadth of experience — and the access to all the professionals I got to work with along the way — gave me tremendous insight into what makes an organization thrive (or not). My love of organizational growth and change management has opened doors for me — it's not something everyone is comfortable with or good at, but it's vital to organizations who want to expand their reach.
Q: What makes RMHC Bay Area special to you?
A: All the people who are so committed to supporting our families. It's an overused phrase, but it really takes a village: staff, volunteers, donors, corporate and community partners. Right now, in the middle of this public health crisis, it's crystal clear how strong our village is. We will emerge from this stronger than ever.
Q: Think back to college graduation — where did you think you'd be in 20 years then, and what did you want to accomplish?
A: I wanted to do work that mattered. I didn't necessarily know what that looked like at the time — I didn't know yet how much I'd love organizational development and finance and strategic planning. I just knew I needed to work in organizations that made a difference. I think my young self would be happy with how things turned out.
Q: Name three books on your bookshelf
A: "The Splendid and the Vile" by Erik Larson (on my nightstand); "Angela's Ashes" by Frank McCourt (my favorite); "The Trillion Dollar Coach: The Leadership Playbook of Silicon Valley's Bill Campbell" (my coaching inspiration, made more special by Bill's longtime support of RMHC Bay Area).
Q: What's your favorite song?
A: "Brown Eyed Girl" by Van Morrison
Q: Share something that you think people would be surprised to know about you:
A: When I'm stressed I like to play Beastie Boys or Metallica loudly in the car. Totally counter-intuitive, but it calms me down!