25 Jan

Press Release: John Arrillaga's Legacy of Giving

Posted on Jan 25
Bigger Than Life: John Arrillaga's Impact on Housing for Medically Fragile Children and Their Families in Silicon Valley
Philanthropist John Arrillaga, Sr., a visionary real estate developer and namesake of Ronald McDonald House Charities Bay Area's 67-bedroom Arrillaga Family Center, passed away yesterday, at 84. Laura Arrillaga-Andreessen, Arrillaga's daughter, confirmed his death in a Medium.com post.
Arrillaga-Andreessen said in her post yesterday, "Few people demonstrate more powerfully the way that generosity's impact outlasts the act of giving. He gave endlessly to his community, to others — both known and unknown to him — and set a powerful example to all of those around him to do the same."
"Silicon Valley is home to one of the largest Ronald McDonald Houses in the world — John Arrillaga made that possible," said Laura Keegan Boudreau, chief executive officer of RMHC Bay Area, which operates the 123-bedroom Ronald McDonald House at Stanford next to Lucile Packard Children's Hospital.
"Seeing John in action during our expansion project what a sight to behold," said Bri Seoane, chief mission officer of RMHC Bay Area. "He had a vision, high expectations, and an eye for beauty. He believed that sick children and their families deserved beautiful outdoor spaces where they could relax and heal. If things weren't done right, they were done again because he cared, because it was worth the expense and the effort. John was a big man, but he had a huge heart."
"It's just incredible to see what the Ronald McDonald House has become," said RMHC Bay Area Board Director Brad Lyman, a good friend and colleague of Arrillaga.
When Lyman, executive managing director at Newmark, was named the 2021 Volunteer Fundraiser of the Year by the Association of Fundraising Professionals Silicon Valley, Arrillaga's friendship and support took center stage in his acceptance speech.
"John is the person I called for advice along the way," said Lyman, who played an instrumental role in the expansion of the Ronald McDonald House at Stanford from 47 to 123 guest rooms. "One day I was talking to John on the phone, and he abruptly said, 'I've got an idea – I'll call you back.' Twenty minutes later he called back and said, 'I got it.'"
"I said, "You got what?'" Lyman recalled in his speech. "His response was, 'I got you the land next door.'"
Because of his strong connection to his alma mater, Stanford University — where he built and donated more than 200 projects and buildings, along with $151 million dollars and 57 fully endowed scholarships — Arrillaga inspired a land donation from Stanford that allowed RMHC Bay Area to build 67 more rooms, adding the Arrillaga Family Center to the Charity's campus on Sand Hill Road in 2016.
"John Arrillaga is quite literally part of the fabric and spirit of Ronald McDonald House at Stanford," Boudreau said. "Because of John Arrillaga, we can help thousands more medically fragile children and families every year find comfort and support just moments away lifesaving medical care."
"Giving back and making a difference goes beyond financial contributions," Lyman said. "It's about the relationships you build long-term and being part of something bigger than yourself."
"John Arrillaga — his impact, support, and generosity — was truly bigger than life," Boudreau said.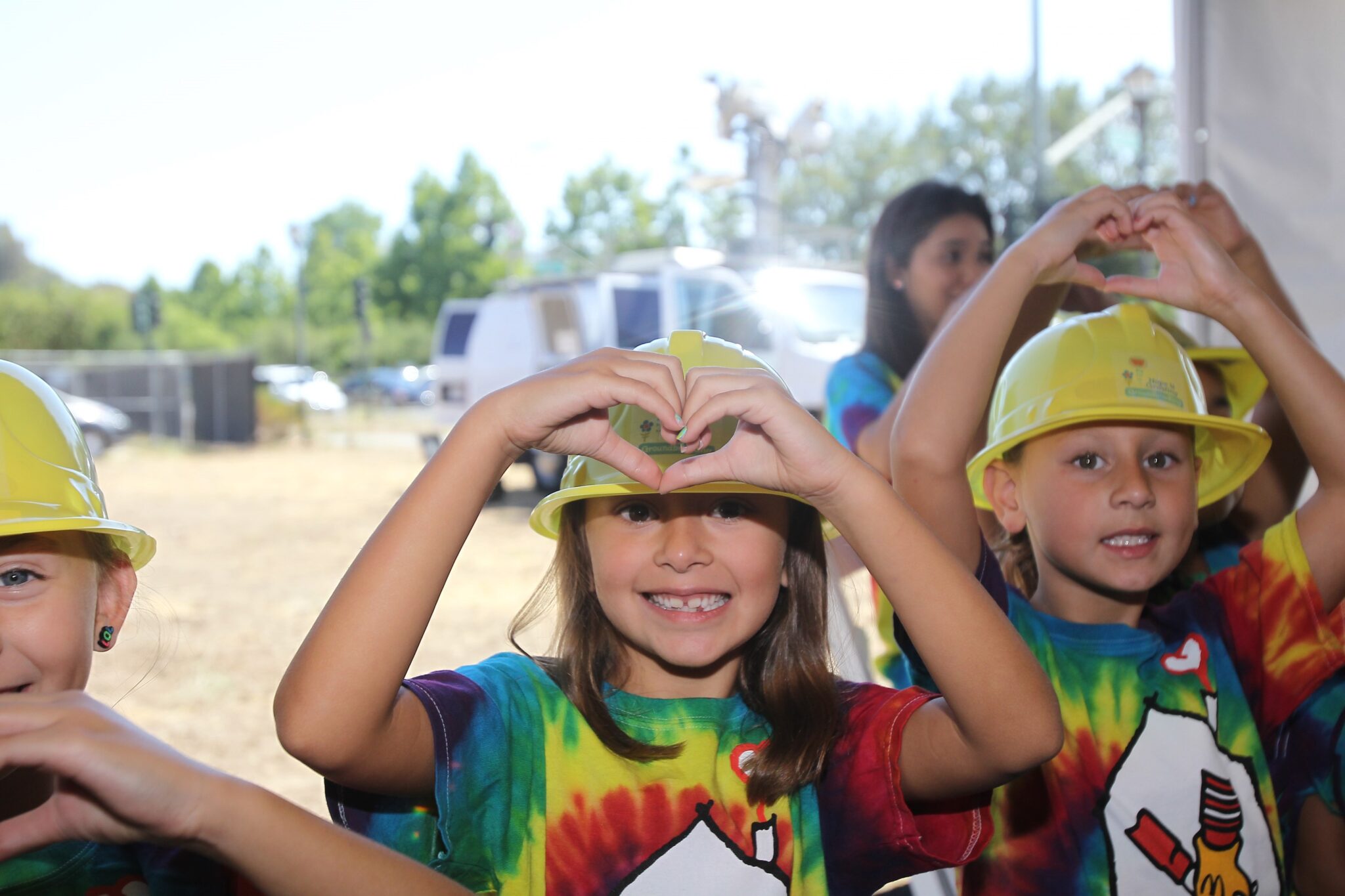 In lieu of flowers or gifts, the family encouraged people to donate to a nonprofit of their choice in Arrillaga's honor. To donate to Ronald McDonald House Charities Bay Area in Arrillaga's honor, visit https://rmhcbayarea.org/donate.
Arrillaga is survived by Gioia Arrillaga; John Arrillaga Jr. and his wife Justine and their three sons; Laura Arrillaga-Andreessen and her husband Marc Andreessen and their son; his late brother Gabriel's wife Kay Arrillaga and their three sons; William Arrillaga and his wife Linda and their two sons; Alice Arrillaga Kalomas and her husband Anthony Kalomas and their four children; and Mary Arrillaga Danna and her husband Angelo Danna and their son.
For more information about and to register for his celebration of life email johnmemorial@gmail.com.
###
Ronald McDonald House Charities Bay Area (RMHC Bay Area) provides communities of support, access to medical care, and the healing power of family and home for critically ill children receiving essential pediatric health care at local partner hospitals. Our Bay Area regional chapter provides comprehensive programming and services for more families and improves access to care through Ronald McDonald House at Stanford, San Francisco Ronald McDonald House, and two Ronald McDonald Care Mobiles. To learn more, visit www.rmhcbayarea.org.