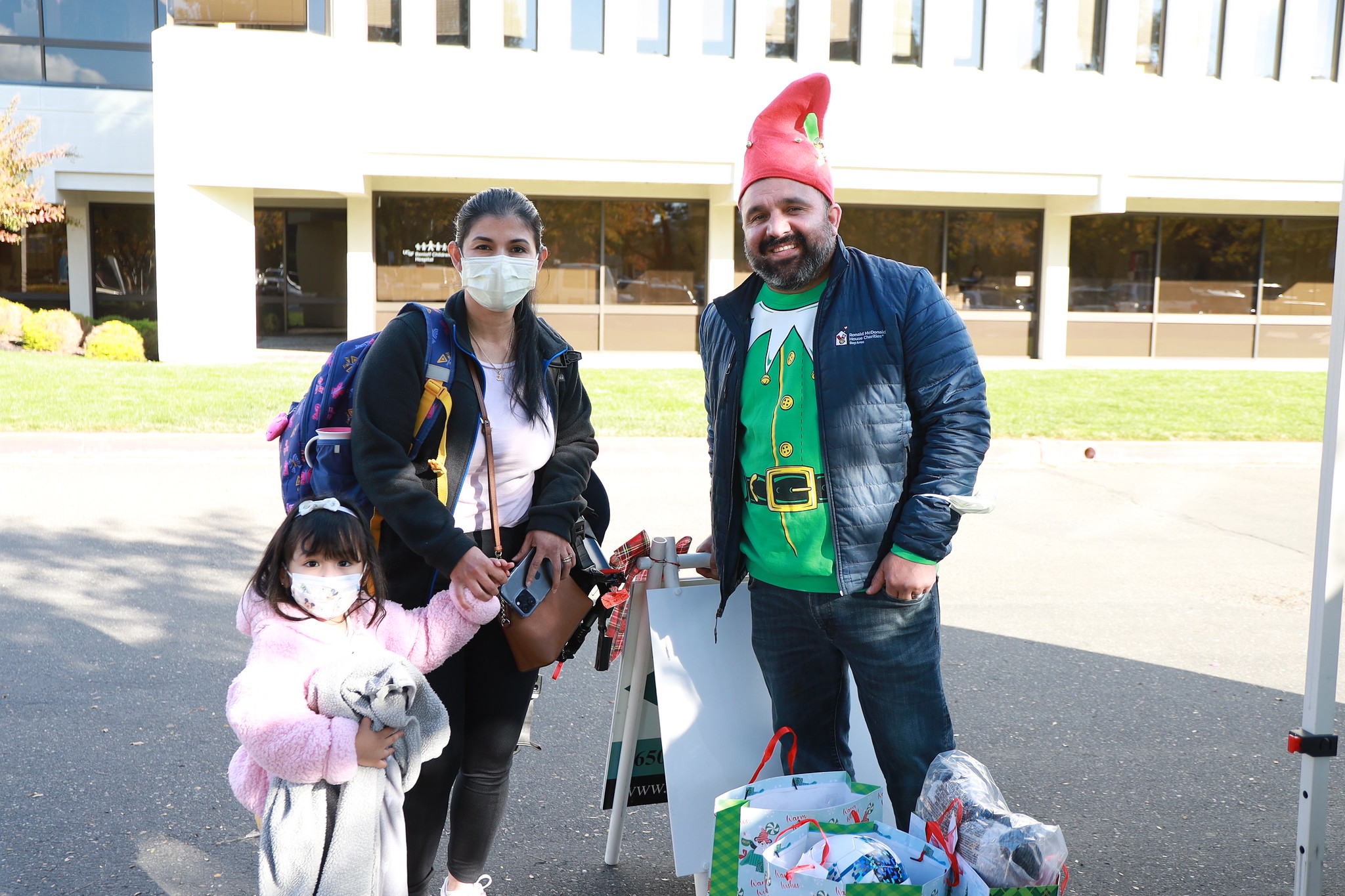 21 Dec

Pop-Up Toy Shop Success

Posted on Dec 21

Dec. 8 – We're giving out more presents than ever to families with sick children in the Bay Area! Yesterday, we held our very first pop-up Toy Shop in San Ramon to bring joy to patients at one of @ucsfchildrens clinics. Families stopped by to shop for free to get a special holiday gift to bring a smile to their faces in between appointments. Thank you to everyone who has donated toys and care items to make this possible! 🎁✨ #ComfortandJoy

Dec. 14 – Our second East Bay pop-up Toy Shop is in the books! We had a great time bringing #ComfortandJoy to families with sick children in #Brentwood. It's not too late to get involved this holiday season, check out our #linkinbio to learn more!

Dec. 22 — Our last Pop Up Toy Shop in the East Bay was a success! Last week, we gave out over 300 toys just in Walnut Creek to families at

UCSF Benioff Children's Hospitals

pediatric outpatient clinics.

Our

#ComfortandJoy

Toy Drive is in full swing! Join us in spreading holiday gifts to families across the Bay Area in childhood medical crisis.

Dec. 26 — We gave out SO many presents to sick kids and their siblings at

UCSF Benioff Children's Hospitals

Mission Bay!
Over the last week, parents and caregivers could come to our in-hospital Holiday Toy Shop to pick out gifts for their kids for the Holidays, wrapped by our volunteers and staff!
Thank you to our incredible community for making this all possible for families experiencing the holidays in the hospital.
Mission Moments are a glimpse into the community that we're cultivating on social media. These moments include our most liked, most shared and most inspiring social media posts. We're sharing these on our website so you don't miss out on any of our incredible stories. Follow us on social media @RMHCBayArea to be among the first to see these Mission Moments.