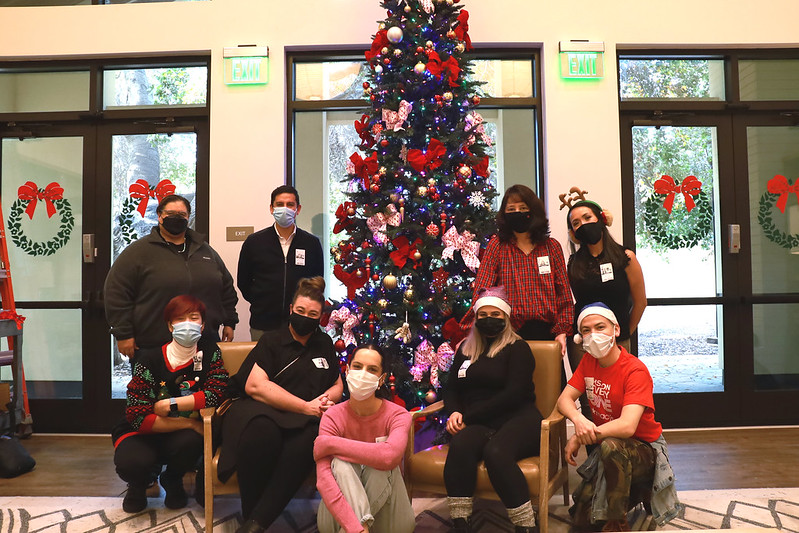 21 Dec

Our Community of Support Boosted Holiday Spirit

Posted on Dec 21

Dec. 2 – @stanfordwbb was the perfect team to get the star to the top of the Christmas tree! 🎄 Thank you to the Stanford Women's Basketball Team for stopping by this morning to kick off our holiday decorating at the Stanford House!

Dec. 7 – Our volunteers and staff are busy this time of year organizing our Toy Shop, where #RMHCBayArea parents get to pick out gifts for their kids to be dropped at their room Christmas morning. 🎄 Join us in a huge THANK YOU to @Prometheus_apartments for setting up our Toy Shop and decorating today!

Dec. 12 – Thank you to #macysstanford for helping us put the final touches on our holiday decorations at our Stanford House! Starting this afternoon through Dec. 23, we will open our Toy Shop doors for parents and caregivers so they can pick out gifts for their kids to be delivered on Christmas morning!

Mission Moments are a glimpse into the community that we're cultivating on social media. These moments include our most liked, most shared and most inspiring social media posts. We're sharing these on our website so you don't miss out on any of our incredible stories. Follow us on social media @RMHCBayArea to be among the first to see these Mission Moments.