16 Dec

Mission Moment — Santa's Helpers

Posted on Dec 16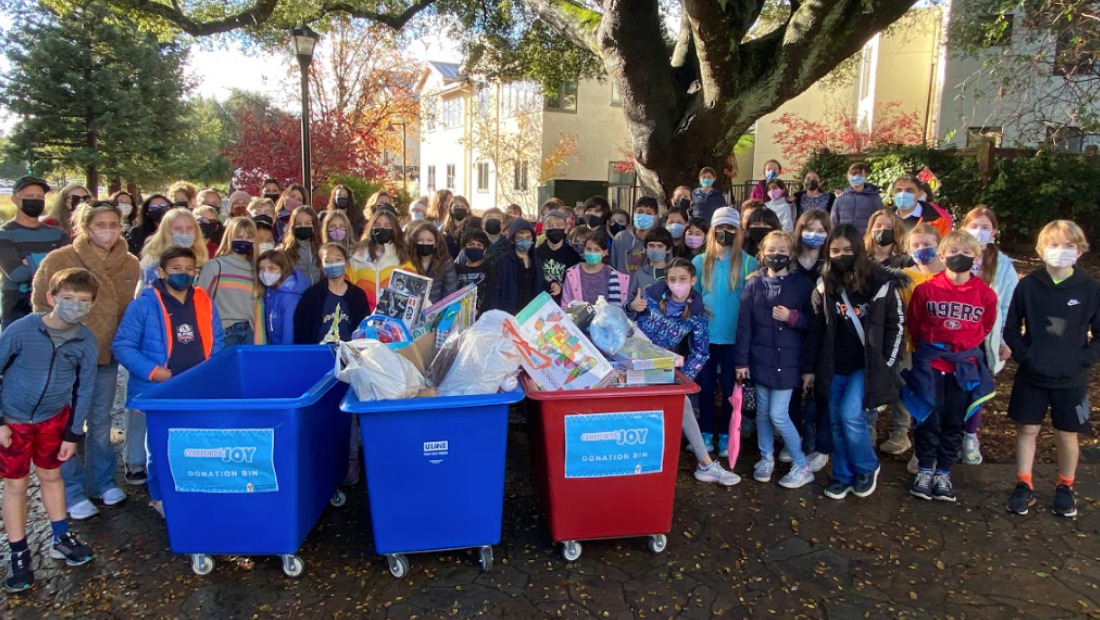 The holidays are the perfect time to teach the power of giving.
Dec. 16 — Santa's Helpers really came through this year!
The fifth-graders at Oak Knoll Elementary took a morning stroll over to RMHC Bay Area to deliver a BIG present. They donated over $1,200 worth of toys and care items to families with sick children. It's never easy to be away from home to access lifesaving care for your child, but it's especially challenging during the holidays.
Donations of toys and care items can be all it takes to provide some extra holiday cheer. Thank you to these awesome fifth-grade teachers, students, and families for thinking of others this holiday season. These toys and care items will go straight to Santa's Toy Shop!
You can get in the holiday spirit by participating in our #ComfortandJoy Drive.
Mission Moments are a glimpse into the community that we're cultivating on social media. These moments include our most liked, most shared and most inspiring social media posts. We're sharing these on our website so you don't miss out on any of our incredible stories. Follow us on social media @RMHCBayArea to be among the first to see these Mission Moments.