21 Dec

Tax-savvy Ways to Support Families

Posted on Dec 21
Learn about a tax-savvy way to donate.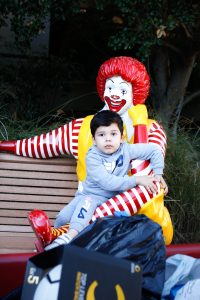 DEC 21 — Happy #Monday! As the holiday season is approaching, remember that you are able to become part of our community of support by making contributions to help us house, feed, and support families who can't be in the comfort of their own home as their child is receiving urgent medical treatment. To make sure you have all the information you need to make a bigger impact for your favorite causes this year, we are re-sharing our special tax webinar recording. Two Deloitte tax experts volunteered their time to explain how any person who makes a donation to RMHC Bay Area this year (or other qualified nonprofit) can claim an extra $300 deduction.
.
To find out more information watch the tax video.
.
#KeepingFamiliesClose #RMHCBayArea #CommunityPartners #CARESAct
Watch Tax Video
Mission Moments are a glimpse into the community that we're cultivating on social media. These moments include our most liked, most shared and most inspiring social media posts. We're sharing these on our website so you don't miss out on any of our incredible stories. Follow us on social media @RMHCBayArea to be among the first to see these Mission Moments.