04 Aug

Expert Breakdown: Preventing Distance Learning Meltdowns

Posted on Aug 04
Free Live Webinar on Distance Learning
Friday, August 14, 2020
7 p.m. – 8 p.m.
Space is limited to the first 100 registrants! Reserve your spot today.
RMHC Bay Area Experts:
Martha Hernández, Ph.D. & Bri Seoane, MPA
---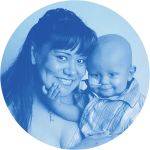 Expert speakers Martha Hernández, Ph.D. and Bri Seoane, MPA will break down how parents can cope with the new reality of distance learning from home. They will offer years-worth of experience helping parents help their kids through major change and provide insights to anticipate and manage new challenges. Register for the August 14th webinar today to secure your spot!

If you'd like to learn more about the impact that we made in 2019 view our annual report.