25 Nov

2021 Unsung Hero Award Recipient — Bri Seoane

Posted on Nov 25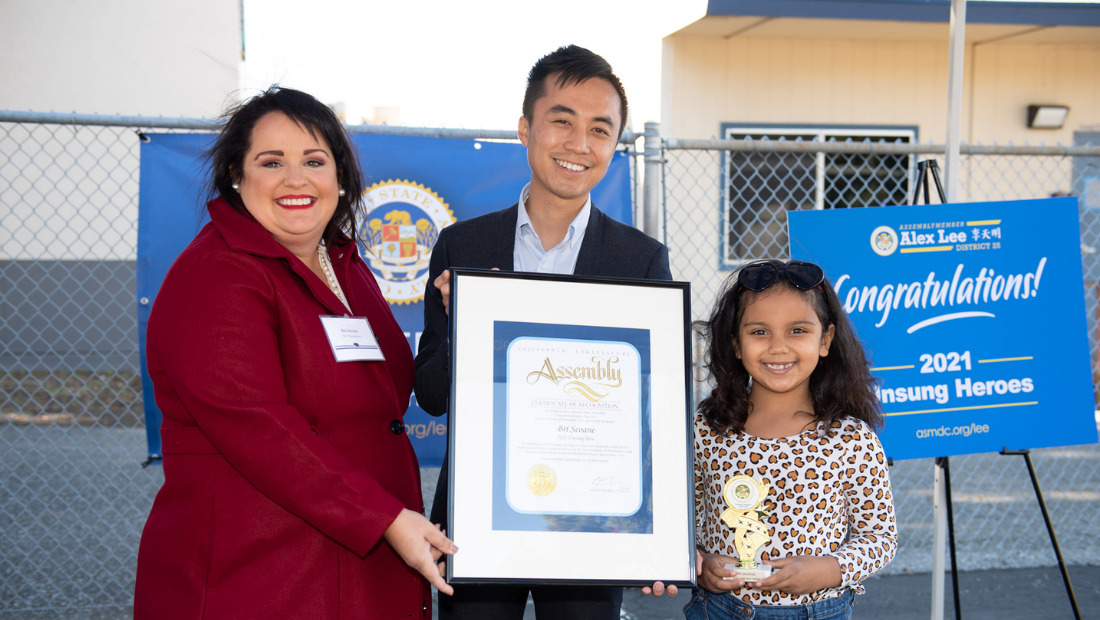 Photo from the 2021 Unsung Heroes Award Ceremony; From Left to Right: Chief Mission Officer, Bri Seoane; Assemblymember, Alex Lee; Bri Seoane's daughter, Izzy
2021 Unsung Hero Award
Bri Seoane
Ronald McDonald House Charities Bay Area
Vice President, Development & Strategic Partnerships
Bri Seoane, MPA was recognized for her long-standing dedication and commitment to her community and Ronald McDonald House Charities Bay Area. In her tenure at RMHC Bay Area, she has worked to partner with children's health care providers to expand local services for sick children and their families. She has also helped expand meal service programs to help meet the growing food insecurities faced by families in our community. Through the "Unsung Hero" award, Assemblymember Alex T. Lee shines a light on Bri's ongoing efforts to make RMHC Bay Area an outstanding pillar in the Greater Bay Area community.
"During the pandemic, many of us struggled and sacrificed so much for our community, and our unsung heroes often don't get the spotlight. It's really these individuals that work on the frontlines every day that make this all possible."
Watch Bri Seoane accept her award at the 2021 Unsung Heroes Award Ceremony.